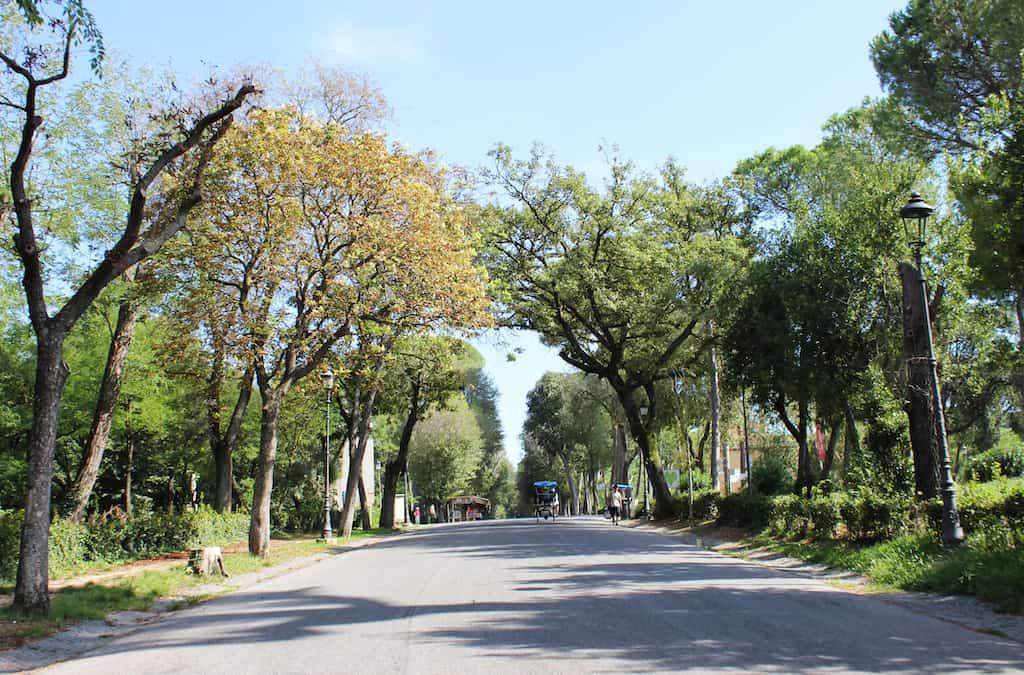 What to See in Borghese Gallery: 8 Things You Don't Want to Miss
---
In this essential guide, you'll find information about what to do and what to see in Borghese Gallery, and how to best plan your visit.
Here you can see is the most beautiful garden in Rome, with a number of impressive water fountains, a lake and beautifully kept green space.
But there's more to see than just gardens in Villa Borghese. Within the gardens there are several museums, buildings and even a zoo to keep the whole family entertained.
What to See in Borghese Gallery in Rome – Essential Guide for Tourists
If you want to see more than just the Borghese Gardens, there's plenty to see and do here. There are so many different points of interest within the park that it's a good idea to plan what to see in Villa Borghese before you visit.
Here are the must-see attractions in Villa Borghese.
The Borghese Gallery houses an impressive collection of Baroque, Renaissance, and Roman art. The Galleria Borghese houses paintings, sculptures such as Apollo and Daphne. There you can see the famous David with the Head of Goliath painting. Also, you can see astonishing mosaics by world-famous artists such as Bernini, Caravaggio, and Raphael.
So, what to see in Borghese Gallery? Well, it's not just a top attraction in Villa Borghese, it's also a must-see gallery for anyone visiting Rome. It's one of the most impressive art galleries in the world, with several world-famous masterpieces on display.
If you want to visit the Borghese Gallery Rome, you'll need to book your Borghese Gallery tickets
tickets in advance as tickets are for a set entrance time. You can book Borghese Gallery tickets online for 27 euros (full ticket).
The Galleria Borghese is open from 9am to 7pm everyday apart from Mondays. Unfortunately it is closed all day on Mondays. Read more about Borghese Gallery hours if you want to find out more details.
| Days | Hours |
| --- | --- |
| Monday | Closed |
| Saturday, Sunday, Tuesday & Friday | 9am - 7pm |
| Wednesday | 9am - 10pm |
| Thursday | 9am - 9pm |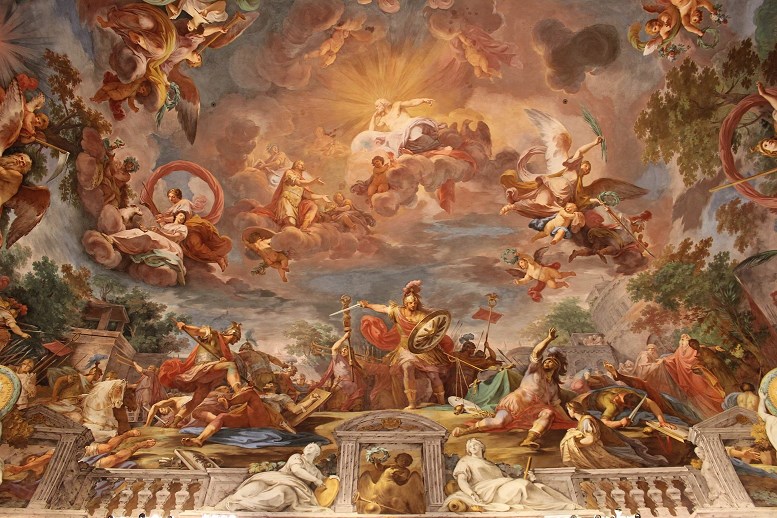 Borghese is such a large park that there's even space for a zoo within the gardens! The Bioparco Zoological Gardens house all sorts of animals, from scary predators like lions, tigers and bears, to birds of prey and reptiles. You can see the full list of animals on their website.
The zoo is dedicated to helping people learn more about wildlife and the environment. So it's a fun and educational day out for the whole family.
The zoo is open everyday, from 9.30am to 6pm during peak season (March to October), and from 9.30am to 5pm during the winter months. Tickets cost 16 euro for adults, and 13 euro for children. Ticket prices also include any public events held at the zoo during the weekends.
| Period | Opening time |
| --- | --- |
| 1 Jan – 26 Mar | 9.30 am – 5.00 pm |
| 27 Mar – 31 Oct | 9.30 am – 6.00 pm |
| 1 Nov – 31 Dec | 9.30 am – 5.00 pm |
3. Globe theatre: watch the opera
The Globe Theatre is a replica of Shakespeare's open-air globe theatre. The best way to visit this theatre is to watch a Shakespeare play or an opera. Whilst most performances are in Italian, you can still follow the storyline and soak up the atmosphere. And occasionally they perform in English, so keep an eye on their Facebook page!
Whether you choose to sit on the floor with a picnic blanket, or sit up in one of the higher levels, you'll feel as though you've been sent back in time.
There are shows every night, and ticket prices range from 10 to 30 euro depending on what type of seat you choose. Those sitting on the floor can also rent cushions for 1,50 euro.
4. Watch an outdoor movie at Casa del Cinema near the Borghese Gallery
Watching an outdoor movie at Casa del Cinema is the perfect cinema experience. You'll get to experience the fresh air of the Borghese Gardens whilst watching a documentary, a short film, or a classic movie. They often show movies in English as well as in Italian, and sometimes host film festivals.
If you're traveling with little ones, the Casina di Raffaello is definitely worth seeing when visiting the Borghese Gallery. From the outside, this is a historic building, but inside it's actually a kids play centre.
Children between 3 and 10 years old can take part in workshops and activities. There's also a library and bookshop inside the Casina di Raffaello.
From Tuesdays to Fridays it's open from 8 am until 2:30-4 pm. it's closed all day on Mondays.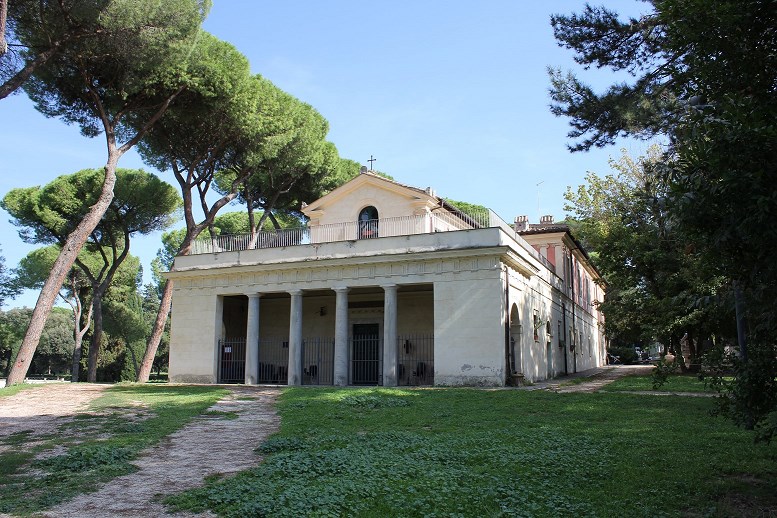 The Temple of Asclepius that you can find in Villa Borghese today isn't actually the original, but 1786 replica of the ancient temple.
It stands on an artificial island in the lake, so it makes for some great photos. You can also rent a boat on the lake and row past it.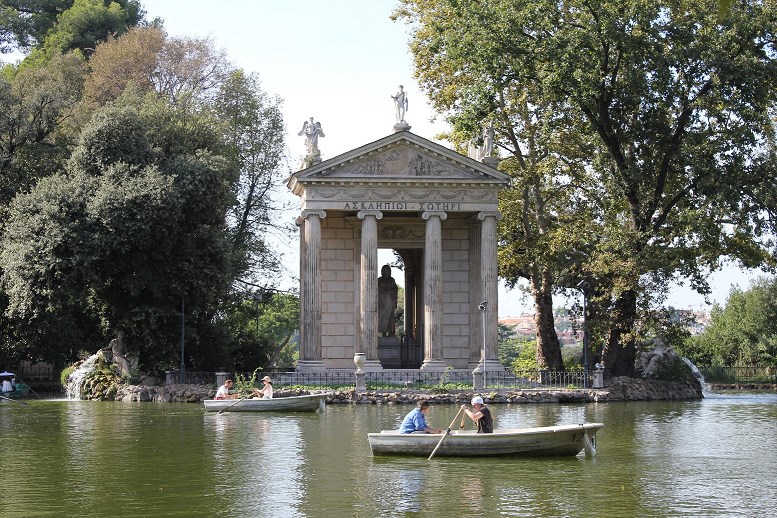 The Piazza di Siena is a big square that was designed in 1792 and used to host concerts and special events. Now you can stroll through the square and take a break from the hustle and bustle of Rome's city centre.
You could also visit the annual equestrian competition, the Concorso Ippico Internazionale, which takes place in May.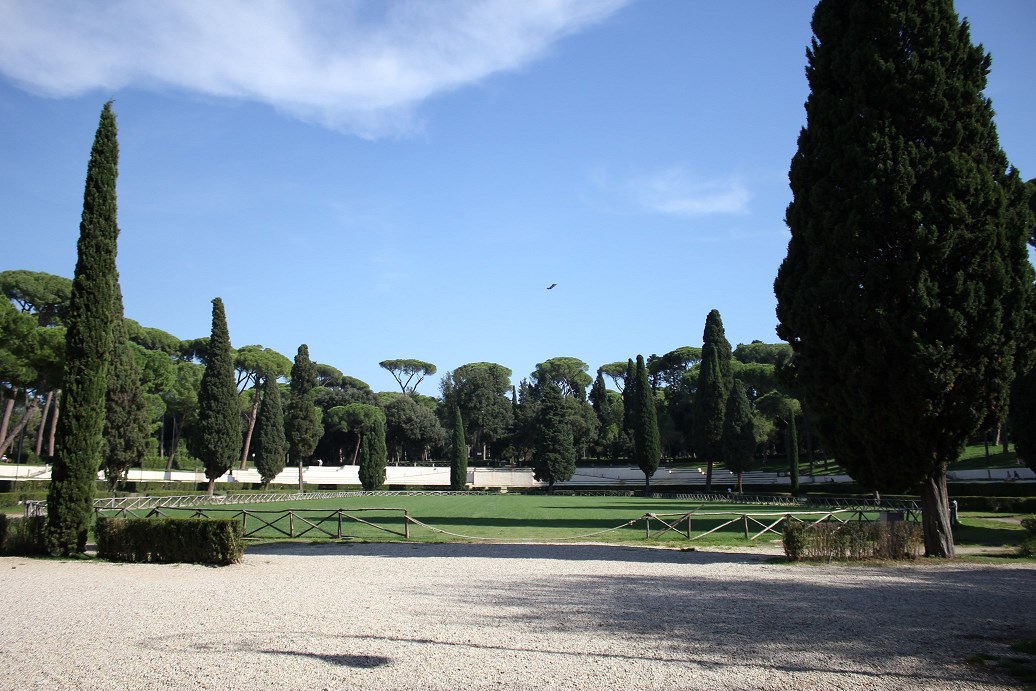 8. Watch the sunset at Pincio Terrace
The Pincio Terrace is located at the top of the Pincian hill, and it offers some of the best views of Rome. You can look down on the historic centre and the Piazza del Popolo.
The views from the Pincio Terrace are best seen at sunset. It's the perfect place to watch the sun set over Rome's cityscape, and you'll be able to get some great photos of the city.
What to See in Borghese Gallery Walking Tour
The best way to see everything this place has to offer is on a walking tour. You can walk by yourself through the garden, or join an organised Borghese Gallery tour. If you're on an organised tour, your tour guide will be able to tell you all about the history of the Villa and recommend what to see in Villa Borghese.
Either way, you'll be able to enjoy the sculptures around the park and take in the natural scenery and fresh air. There are fountains to see, and different buildings to visit and explore.
The Villa is also one of the most atmospheric places in Rome, with buskers playing music in and around the park. You can enjoy the music by strolling through the park, or sit on a bank under the trees and let your mind wander.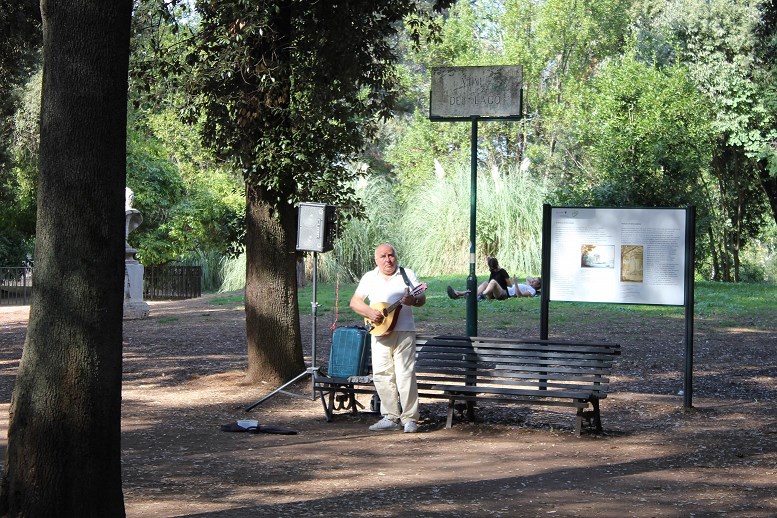 Conclusion to What to See in Borghese Gallery
Hopefully, this essential guide to Villa Borghese has helped you plan what to see in Borghese Gallery and around this astonishing place. It's full of things to see and do. There are fountains and sculptures to see, and buildings that offer attractions for visitors of all ages.