Hi there,
If you're here it's because you want to discover more about the why and how of Visit Borghese Gallery website. So let me introduce myself to tell you a little bit more about me and why this blog.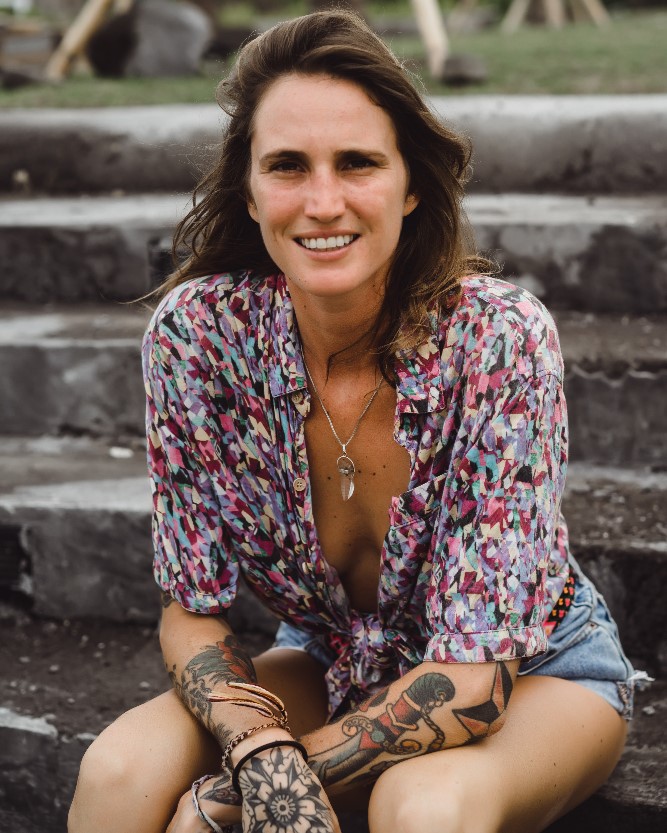 About – A french girl living here and there
I am Fanny and I come from a little town in France. This town has been my home for 28 years now and I know pretty much every interesting spot there. Searching, discovering, testing and finally getting to know the best places are things that get me excited.
I love trying new places, eating at different tables, find out about lesser-known places… In short, I like new things! And I figured out how to combine that with my passion for travel. I became a digital nomad in 2018, which today allows me to work from anywhere in the world.
I've never really been like the others. I was always the rebel who wanted to get off the classical path almost every school teaches us. I have always been sensitive to environmental issues and dreamed of changing the world.
I do my best to share tips or good practices with those around me, so that they too can do their best and pass it on.
Well, all this to say that I like to exchange ideas, places, and that's also why this blog was born. But first let me start from the beginning: my first time in Rome.
When I discovered Rome for the first time
Rome is great and imperial. Rome is tasty and surprising. I loved strolling through its colourful alleyways, tasting its delicious Italian dishes or riding my scooter at night. But what impressed me the most was all those monuments. They are of such great magnitude and historical importance!
The Eternal City is the cradle of great artists of Ancient Rome, of an immense culture, and of an impressive architecture.
Rome is intense. Intense because there is sooo much to see! And because of that it is easy to find yourself being all over the place. I mean Rome is also kind of a race. You don't want to miss anything and sometimes you go from one visit to the next without really being interested in what you see.
For me, it's important to take time. To improve your visit, especially with a guide (it can be worth it for a monument you really want to learn more about). You have to understand that Rome is also about making concessions. You have to accept not being able to see everything in order to get the most out of what you see.
About Visit Borghese Gallery – Why I started this blog
It is for all these reasons that I thought about creating this blog. A guide where I can help everyone to make choices and above all to prepare his/her stay in the best possible way. I give tips about:
finding the best time to go
establishing a precise itinerary with a great choice of visits
choosing when to visit a particular monument to avoid the crowds
finding your tickets and understand the importance of buying them beforehand
That's what this blog is all about. In short, all these tips are here to help you make the most of your trip to Rome. And believe me, I know what I'm talking about.
In fact, that is what I did: planning my trip ahead. I organised my visits, booked my tickets in advance, looked for where to sleep and where to eat so that I could say that my holidays were 100% successful!
So dear reader, are you following me in my stories?