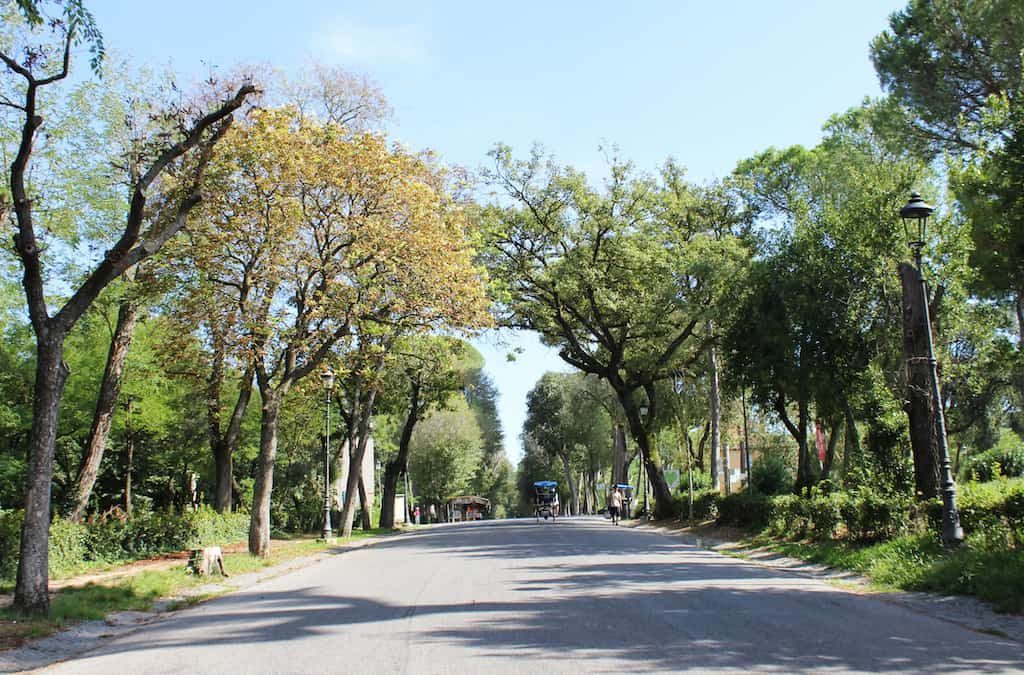 Enjoy Villa Borghese Top Activities : Zoo, Theater, Casinos & Cinemas
---
Exploring Villa Borghese Park is without a doubt one of the best outdoor activities in Rome, Italy to undertake with or without kids. What started out as the baroque playground of Cardinal Scipione Borghese in the 1500s, is now the green lung of central Rome.
It's a place where people, nature, architecture, and history meet to form one of the most diverse attractions in the heart of the Eternal City.
Villa Borghese Park takes up 80 hectares of prime recreational space in Rome. This is where you come to unwind after busy days of sightseeing with crowds at the Vatican or Colosseum. Families with kids especially love exploring Villa Borghese Park for some of the best outdoor activities in Rome, Italy.
What makes Villa Borghese Park attractive ?

The reason why Villa Borghese Park is loved by locals and tourists alike is the big variety of activities to suit all tastes and ages. While it's one of the best locations to look for outdoor activities in Rome, Italy, there are surprisingly many things to do on rainy days too.
Also called the 'park of museums', with the Gallery Borghese being the absolute highlight, Villa Borghese Park is spread over a vast landscape filled with pretty villas, manicured gardens, lakes, and monuments.
Those interested in animals and nature conservation will spend hours in the Bioparco zoological gardens. Lovers of Shakespeare can experience his work in Italian in the Silvano Toti Globe Theatre. They are also likely to enjoy the movies shown at Casa del Cinema.
For families with kids, the offerings in Villa Borghese Park don't stop at the zoo. There's also the smallest cinema in the world, Cinema dei Piccoli, with special children's screenings in the afternoon.
Or the Casina di Raffaello where kids can play their hearts out while their parents relax or tour the Borghese Gallery and gardens.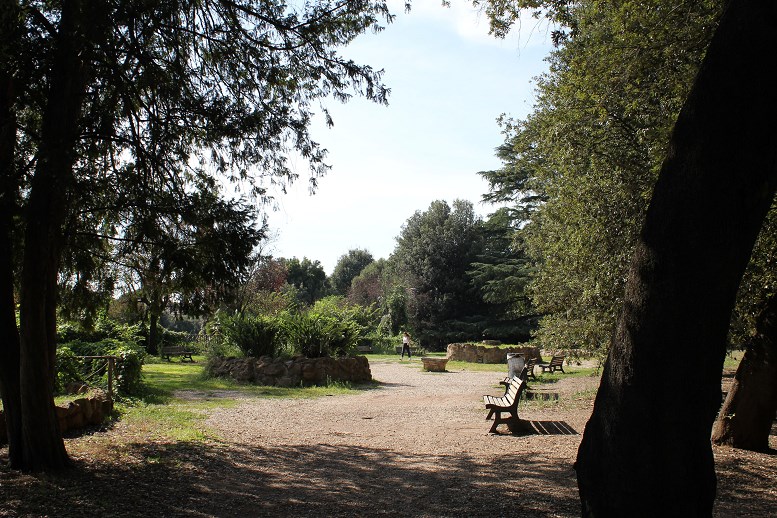 1.    Bioparco – Rome's Zoo
Rome's zoo, the 100-year old Bioparco, is one of the oldest zoological gardens in Europe. And it's right here in the northern corner of Villa Borghese Park.
The Bioparco was founded in 1908 by a group of wealthy people with the intention of keeping rare and exotic animals for recreational purposes only.
Today, the zoo plays a big educational and scientific role. Many animals are rehabilitated with the aim to release them back in the wild. Even so, Bioparco is home to more than 200 species of mammals, birds, reptiles, and amphibians from all 5 continents.
What animals can you see in the Rome zoo?
On a visit to Bioparco you'll see some familiar and some unfamiliar animal species from around the world. The familiar ones include lion, elephant, giraffe, crocodile, and wolves.
Some fascinating lesser-known species who've found a home in Bioparco are:
      The African desert antelope called an Addax
      The Pope vulture of Central and South America
      Pygmy hippopotamus
      Leopard of the Caucasus
Who is the Bioparco conservation zoo for?
Anyone who love animals and nature, but especially families with kids.
Note: The animals in Bioparco are kept in large enclosures closely resemling their natural habitat.
Bioparco ticket price
Tickets for Bioparco cost €16 for adults and €13 for children under 10 years. If you want to save time, you can book your ticket online here.
Bioparco opening hours
Bioparco is open daily from 09:30 to between 17:00 and 19:00, depending on the time of year. Closed on Christmas day. Check out their website for contact details.
Nearby restaurants
There are 3 cafés and a restaurant inside Bioparco.
 Tips
Why not end or begin your visit to Bioparco with a Villa Borghese garden tour and picnic?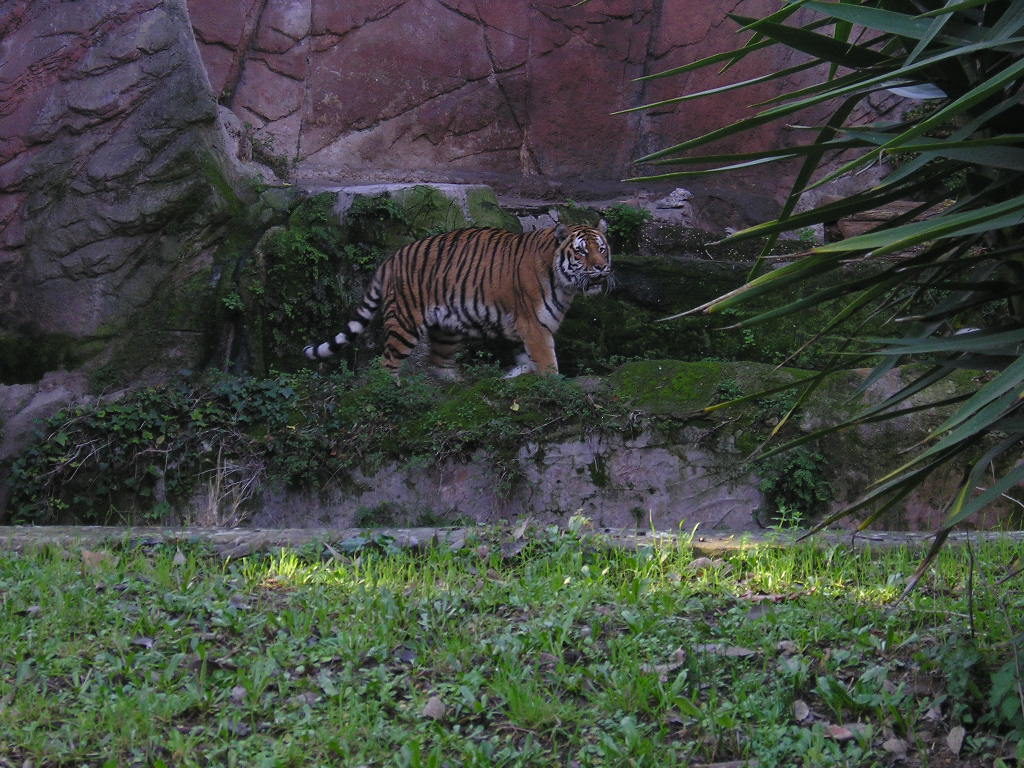 2.    Silvano Toti Globe Theatre
Villa Borghese Park doesn't only resemble a landscaped English garden, you can also see real Elizabethan tragedies and comedies here. The Silvano Toti Globe Theatre was built to resemble a classic Elizabethan theatre.
Every year in the summer, guests are treated to Shakespearian festival under the stars in Italy. (Just don't expect to hear any English. All the plays are performed in Italian).
Globe Theatre tickets
Globe Theatre opening hours
Every night except Mondays. You can always find updated show and ticket details here.
Restaurants near the Globe Theatre
If you'd like to grab a bite to eat before your show starts, L'Uliveto Shop is a good choice. You can even get your meal as a takeaway to enjoy in the gardens.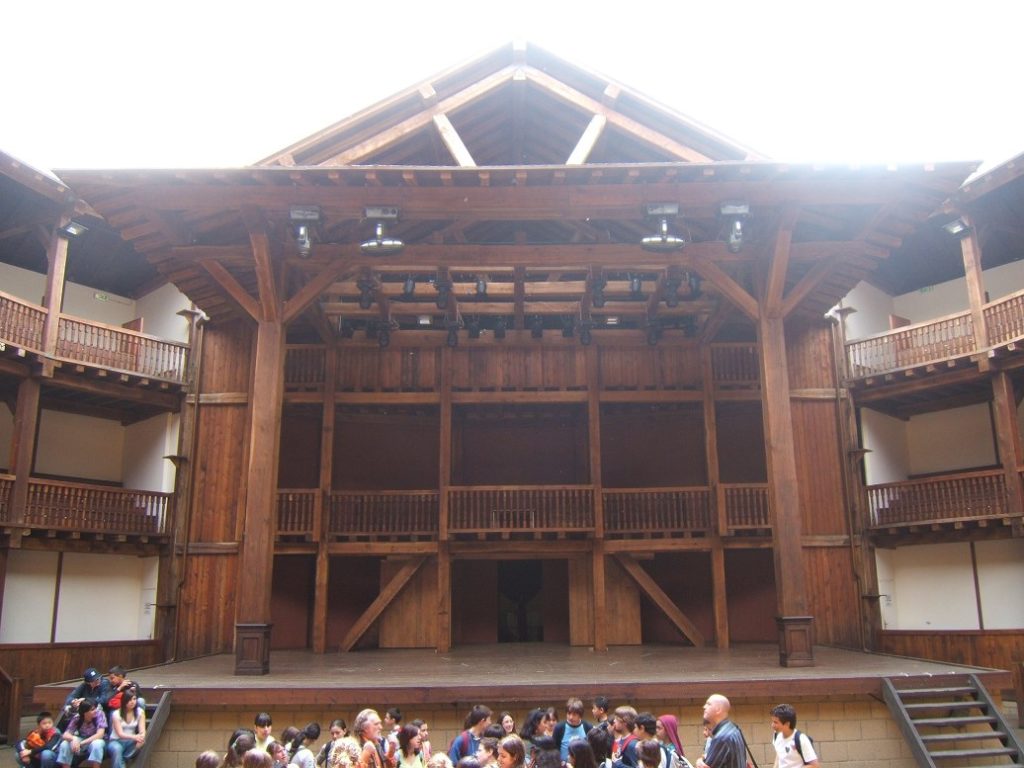 3.    Villa Borghese Park cinemas
In keeping with its reputation as a destination for art lovers in Rome, there are two unique cinemas in Villa Borghese Park. They are:
Casa del Cinema
Once a cow shed and a restaurant and now the 'house of the Cinema'. This new-age cinema showing internationally acclaimed wold movies offers an alternative night out in Rome. In summer, the open-air theatre is a highlight.
Ticket prices and opening hours
Depends on what is showing. You can call the concierge for the up-to-date schedule between 09:00 and 20:00 each day.
Tel: 06 47786818. You can also check the website, although it's in Italian only.
Restaurants near Casa del Cinema
The cafeteria Vyta Santa Margherita is open every day from 9:00 to 20:00. The Vyta Santa Margherita restaurant is open for lunch from 12:30.
Cinema dei Piccoli
As the name suggests, this one is small. But it's also for the little ones, with afternoon movie screenings for children. (Seriously, it's been noted in the Guinness Book of Records as the smallest cinema in the world.)
Cinema dei Piccoli turns 85 years old in 2019. There are also evening shows which aren't only for children. However, they're all dubbed in Italian with no English subtitles.
Ticket prices and opening hours
Visit the official website for up-to-date information. The cinema is closed on Mondays and Tuesdays. Screenings are generally at 17:00 and 18:30, with an additional one at 15:30 over weekends.
Nearby restaurants
Snack and beverages are sold at the cinema.
4.    Casina di Raffaello
If Villa Borghese is the park with some of the best outdoor activities in Rome, Italy, then Casina di Raffaello is its playroom. In short, it's the place to be if you're travelling to Rome with kids and the weather turns bad.
Perfect for kids
With a structured programme of activities, children between 3 and 14 years won't get bored on a visit to Casina di Raffaello. Activities include drawing, playing with toys from a toy library, and art workshops. There is also a great outdoor play area.
Parents can enjoy other attractions
While the children are playing, their parents can go on a tour of the Borghese Gallery or simply book a skip the line ticket to visit on your own. They can also admire the beautiful 16th century building, once called the Palazzina dell'Alboreto dei Gelsi, where all the Casina di Raffaello activities take place. The building is in a prime position in Villa Borghese Park – part of the Piazza di Siena racetrack setting and near the garden lake.
Casina di Raffaello opening hours and prices
Tuesday to Sunday from 09:00 to 19:00. Many activities are free, while a small fee (including €3 reservation fee) may be charged for workshops.
Contact
Visit the official website for an up-to-date programme of activities.
Don't have time to explore Villa Borghese Park in so much detail? Then why not take a segway tour that passes many of the highlights?
With around 80 hectares of gardens and parkland, Villa Borghese Park guarantees some of the best outdoor activities in Rome, Italy.
They are especially attractive to those looking for a quiet corner to unwind after visiting busy tourist sites such as the Colosseum or Vatican City. Families with kids love Villa Borghese Park even more because of the multitude of kids' attractions, including the Bioparco zoo, Casina di Raffaello, and Cinema dei Piccoli.