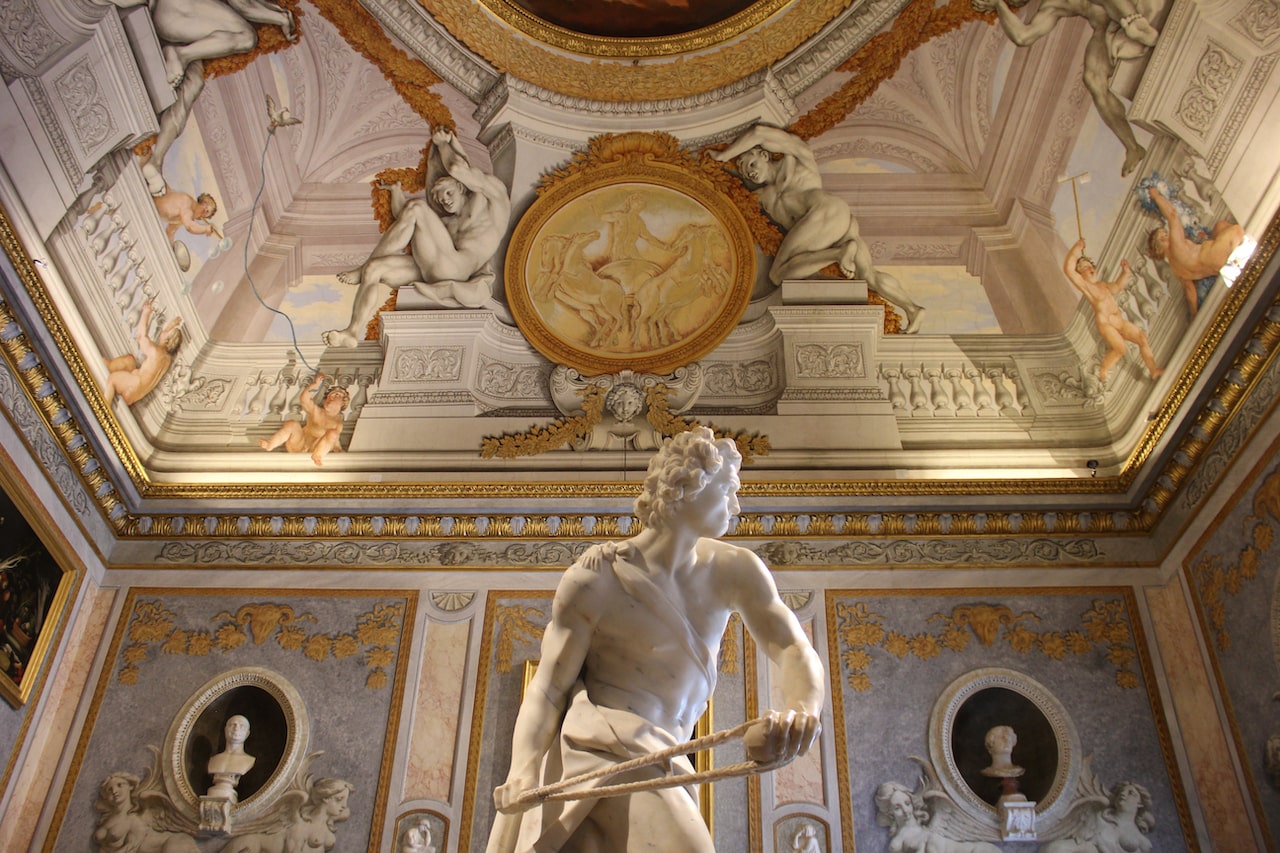 Borghese Gallery Hours & General Information for Travelers
---
Plan your day after you read our in-depth Borghese Gallery hours guide.
As you probably already knew – this is a must-visit attraction in Rome!
It's home to incredible paintings by artists such as Caravaggio, Titian and Raphael, and sculptures dating back to the 1st century AD. The Borghese Gallery also houses the world's largest collection of Bernini masterpieces.
So for any art lovers, this place is one of Rome's most impressive attractions. But if you want to make the most of your visit, it's worth planning ahead. Here's everything you need to know about visiting the Borghese Gallery, including the Borghese Gallery hours, exhibitions and how to get tickets.
How to get to the Borghese Gallery ?

The Borghese Gallery is located in Villa Borghese, so you'll need to walk through the beautiful Villa Borghese gardens to reach it.
Villa Borghese located: Piazzale Napoleone I, 00197 Rome
To reach the Villa Borghese and the gallery, you can use Rome's public transport. It's affordable and reliable, and you'll get to travel like a local. You can opt for a 72-hours public transport card that also include a one-way airport transfer from Ciampino.
Or you could try out the Online Travel Card for your airport transfer needs. Book now and pay later. With the option to pay the driver directly, you can enjoy a smooth and straightforward process.
However, if you have a Roma Pass or Omnia Card your way to the Gallery won't cost you anything.
The easiest way to get to there is to take a bus from the city centre. From Termini station, you can take bus 910. You'll need to get off at the fifth stop: Pinciana/Museo Borghese.
You could also take the metro to Barberini station. Whilst this isn't particularly near to the Borghese Gallery, you can then take bus 61 towards Villa Borghese and get off at S. Paulo del Brasile.
Or, if you aren't too keen on public transport, you can also take a taxi. However, this will be much more expensive.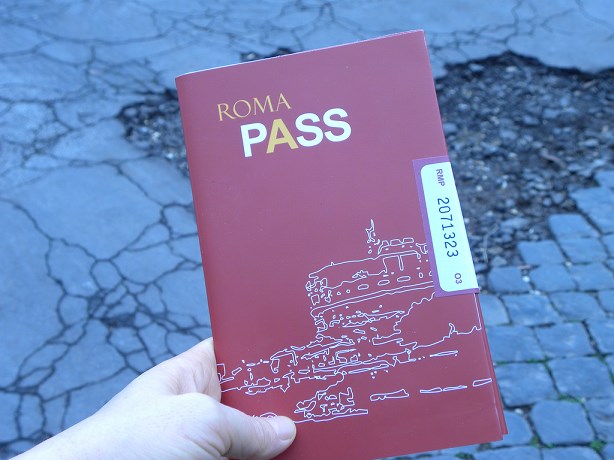 | GALLERY VISITS | OPENING DAYS | BORGHESE GALLERY HOURS |
| --- | --- | --- |
| Gallery opening times | Tuesday to Sunday | 9 am - 7 pm (last entry: 5 pm) |
| Gallery standard visit | 2 hours | 9 - 11 am / 11 am - 1 pm / 1 - 3 pm / 3 - 5 pm / 5 - 7 pm |
| Gallery storage room visit | 1 hour every day except Monday | 3 pm and 4 pm only |
| Closure times | Every Mondays, 25th December and 1st January | / |
The Borghese Gallery hours are from
9am to 7pm
every day apart from Mondays. On Mondays the gallery is closed. So make sure to plan your visit around these Borghese Gallery opening hours.
Special Borghese Gallery exhibitions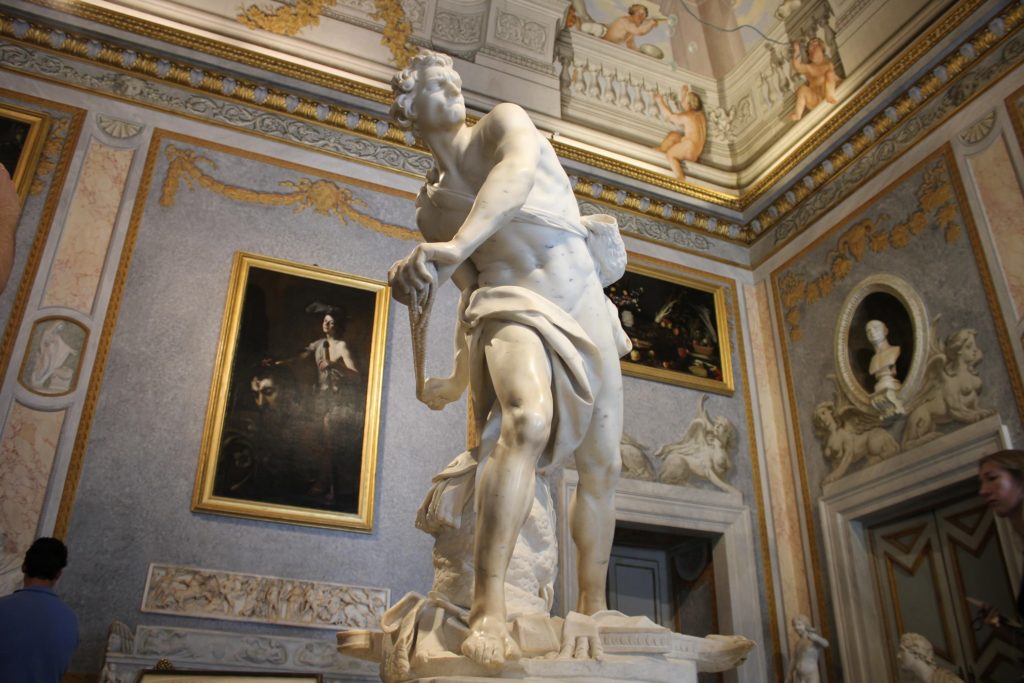 Borghese Gallery hours and admission tickets
If you're hoping to visit the Galleria Borghese, you'll need to book your tickets in advance.
This way you won't have to worry about queuing for tickets. You also won't have to worry about being turned away if the gallery has already reached its limit.
You can book your tickets online, but you'll need to choose a time slot. Your ticket will give you two hours to explore the gallery.
So for example you might choose 9am as your entrance time, and you'll have until 11am to see the Borghese gallery artworks.
Booking your Galleria Borghese tickets online means you'll skip the queues and be able to go straight in at your chosen entrance time.
Tickets cost 27 euro for a full ticket, or 15 euro for anyone aged 18-25 from the European Union.
Child tickets (for anyone under 18) are technically free, but you'll still need to pay a 5 euro reservation fee. Children under 4 years old can visit the Borghese Gallery completely free of charge, and you don't need to reserve a ticket for them.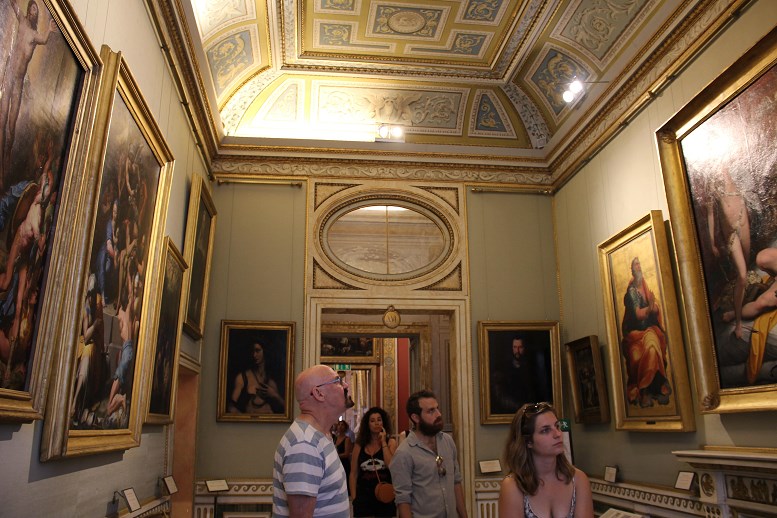 Borghese Gallery Tours You Should See
Visiting the Galleria Borghese as part of a tour can be a good way to learn all about the gallery's history and the masterpieces it houses.
Borghese Gallery and Villa Borghese Gardens Tour
There are several skip–the–line tours that include the Villa Borghese and the Borghese Gallery. During these tours you'll visit the gardens, and the Pincio Terrace to admire some of the best views of Rome. Book your Borghese Gallery tour here.
You'll also have a knowledgeable tour guide to lead you straight into the gallery, past the queues. Your Borghese Gallery tour guide can then explain the history and meaning of masterpieces in the gallery, and answer any questions you might have.
Villa Borghese Segway & Bike tours
You could also combine a Galleria Borghese tour with a Segway tour of the gardens. These tours are good fun and can be less tiring than walking around the gardens.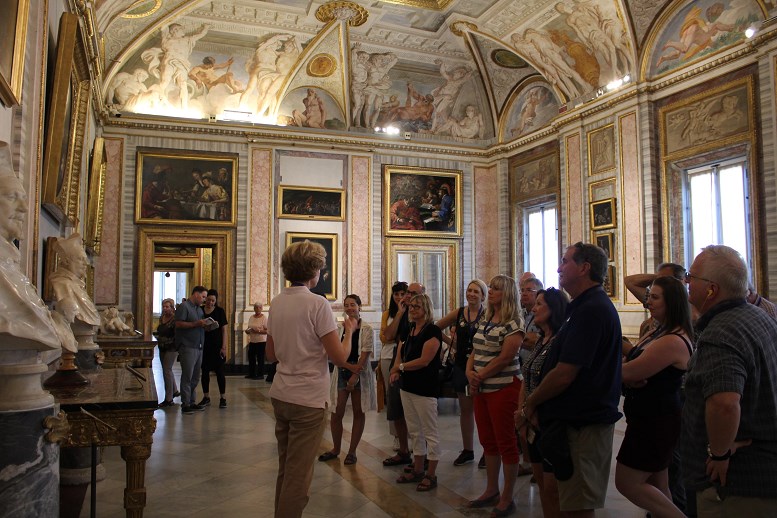 Things to Know Before You Visit the Borghese Gallery

Before you head out for your visit to the Galleria Borghese, here are some things to know before you go.
Security and Rules to Follow
The Borghese Gallery is an important and popular tourist site, so you'll need to go through security checks before entering the gallery.
At the gallery entrance they'll check your bags for any unsafe items. You'll also need to deposit your bags (including any cameras or umbrellas) in the cloakroom.
As for the rules within the gallery, you're not allowed to take any photos or videos. You also can't smoke or eat in the gallery.
Accessibility
The ground floor of the Borghese Gallery is accessible for wheelchair users. You can easily explore the ground floor Bernini exhibition and Roman sculptures, but unfortunately the gallery is a historic building with no elevator.
Borghese Gallery Dress Code to Follow
Don't worry about having to adhere to a dress code, the Borghese Gallery dress code is casual so you can wear whatever you like. The Galleria Borghese dress code isn't like the dress code for the churches, so you don't have to cover your shoulders or knees.
The Galleria Borghese is easy to navigate as each room is dedicated to a different period.
On the ground floor you'll find a collection of Bernini's sculptures and Roman antiquities. Then on the first floor you can admire paintings from Titian, Raphael, Caravaggio and other masterminds.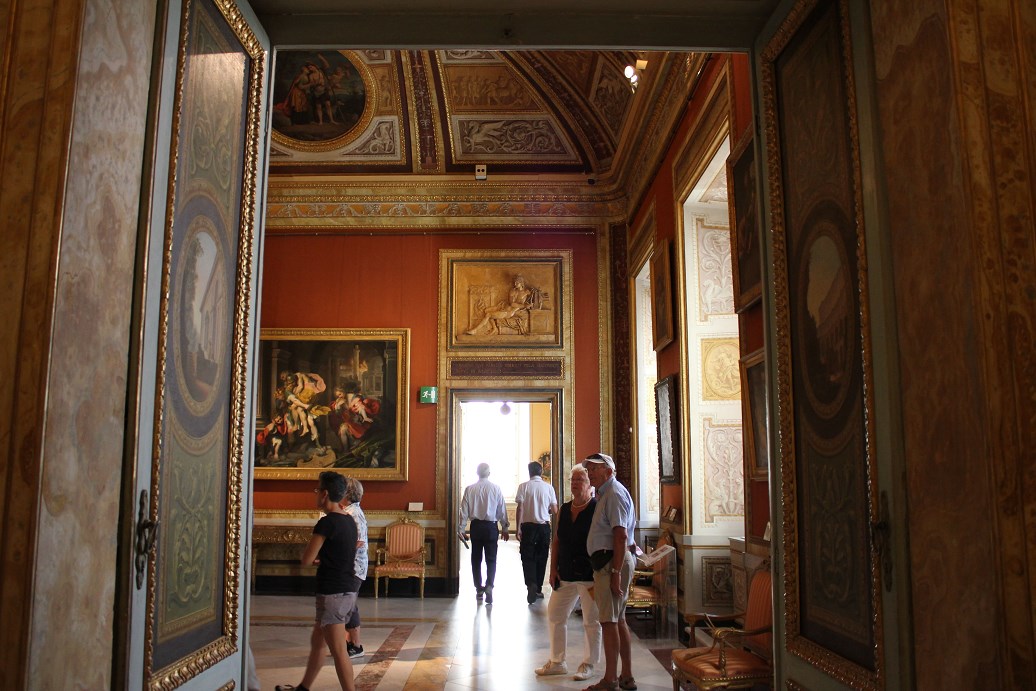 Conclusion on the Borghese Gallery hours and general informations
The Galleria Borghese is definitely worth a visit, it's one of the best art galleries in the world. But you'll only get two hours to explore the gallery. So if you want to see all the best masterpieces and Borghese Gallery exhibitions, you'll need to plan your visit in advance.
Hopefully this general information about the Galleria Borghese has helped you plan your visit. Start your planning by booking tickets in advance. You can book tickets and Borghese Gallery tours online.
1 Comment