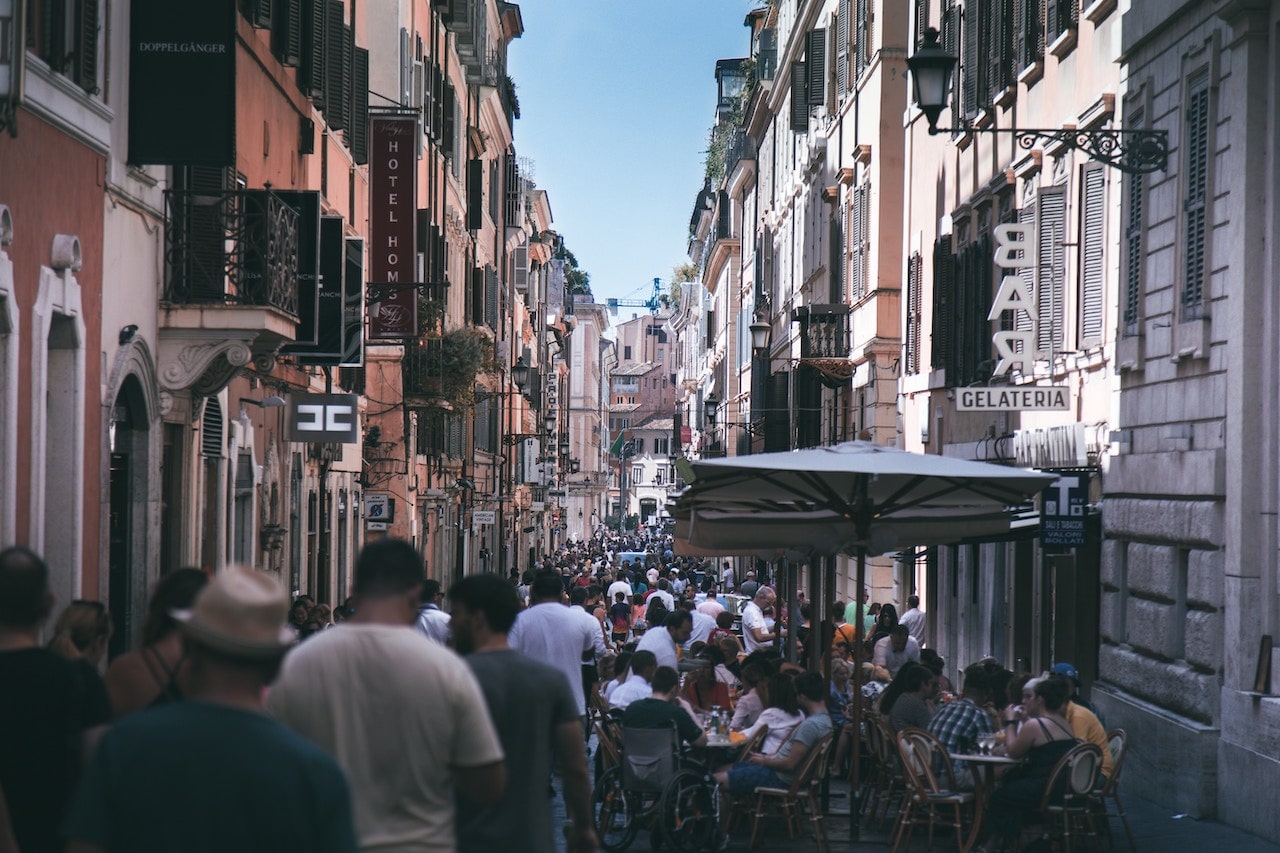 Where to have a Drink in the Best Bars near Villa Borghese?
---
Traipsing around the Villa Borghese at the height of summer can have even the most intrepid traveller craving a cool drink. On the other hand, perhaps you are just fed up of all the tourists and are seeking somewhere at which to enjoy a glass of wine?
Whatever your preference we are here to help with this guide on the best bars near Villa Borghese. Just read on!
Drinking in Rome: what are the Local Specialities?
Before we start with our guide on the best bars near the Villa Borghese, here is what you can expect to find on a local bar menu:
Limoncello
This local favourite is not for the faint hearted. This lemon flavoured sweet liqueur will often be served up with your bill at the end of a meal and is sipped from a small glass.
Disclaimer: may put hairs on your chest
Prosecco
Who could come to Italy and not have a sip of Prosecco? This light sparkling Italian favourite can be enjoyed before a meal, with dessert or even by the bottle with a picnic!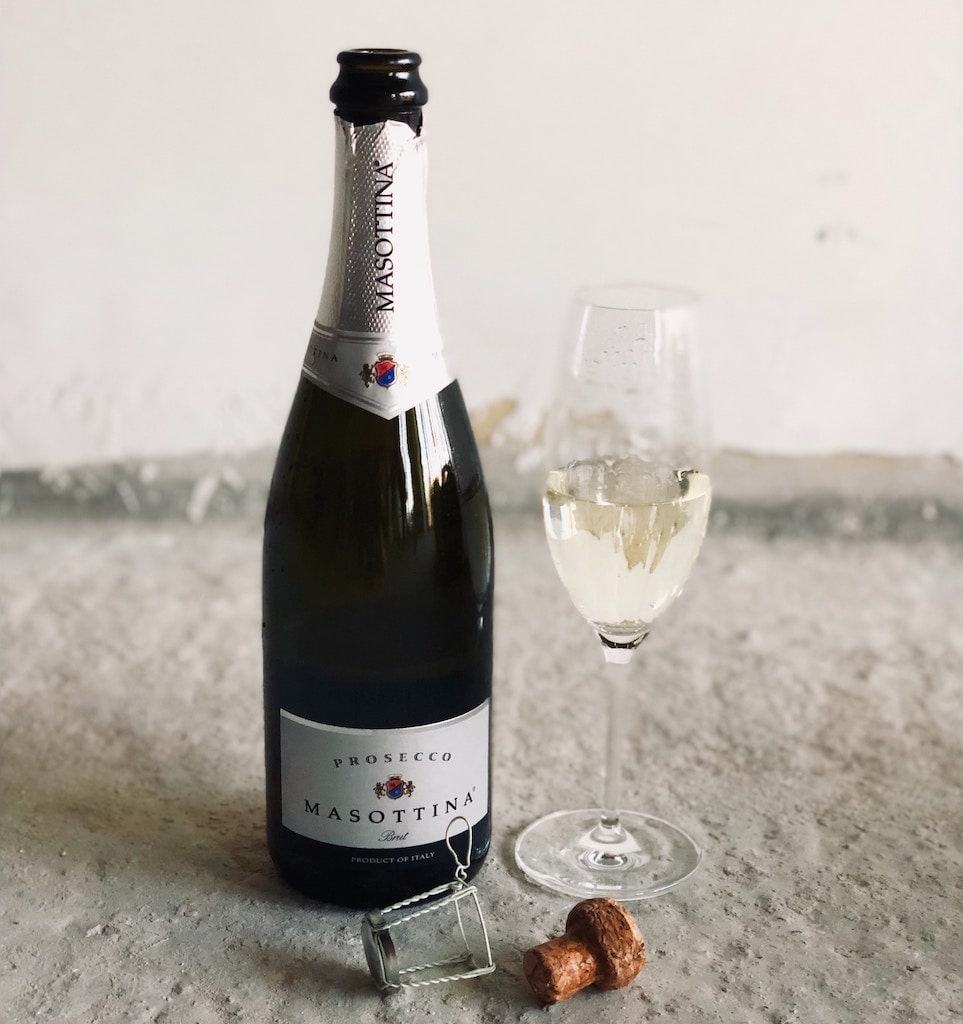 Vino Rosso
The Italians love a glass of good red wine before their meal and the Romans are no exception a bottle in a reasonable local restaurant should not set you back more than 10 euros.
Bellini
Cocktail lovers have to try a Bellini. It is a mixture of prosecco, cherry and peach juices and is a must try if you are in a cocktail bar near Villa Borghese. Get one and then swan about looking cool.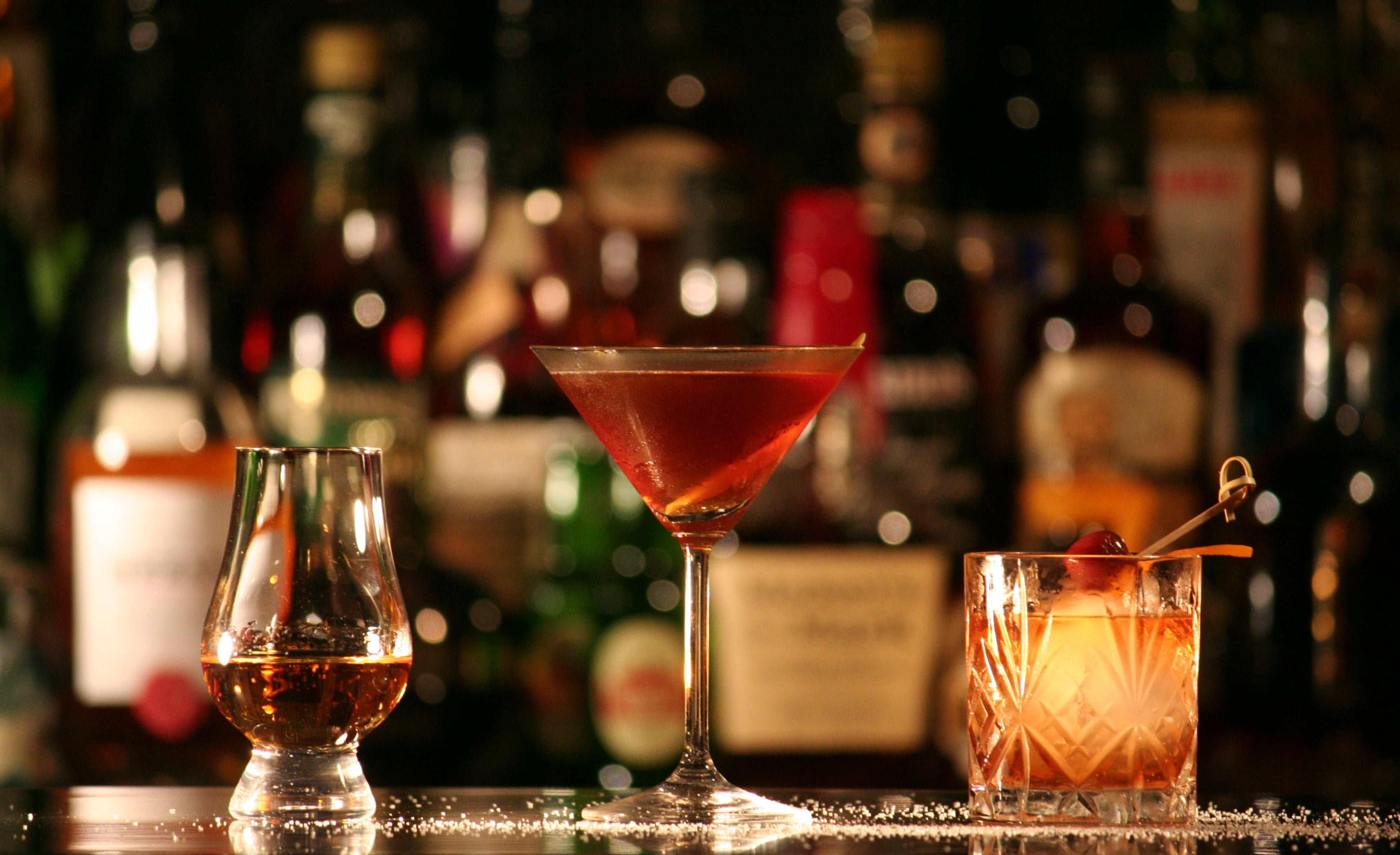 Where to drink – the areas with the best bars near Villa Borghese
South of Villa Borghese – Piazza Barberini
There are at least a dozen little pubs and cocktail bars in the area immediately south of the Villa Borghese. Here you will find one of the best bars near Villa Borghese – Harry's Bar. Start here and make your way around the area for a good night out!
Time Restaurant and Wine Bar
Situated inside the Grand Hotel Via Veneto just a block away from the Villa Borghese, the Time Wine Bar has been voted Best Bar in Italy. For sure, this bar is a great cocktail bar near Villa Borghese.
The restaurant too is decent, but if you just fancy a drink, you will not be disappointed. There is a decent wine list, and again a beer will be about €10.
Hard Rock Café
Further down the road is the famous Hard Rock Café. It is another decent bar close to Villa Borghese. It is a comfortable place for those who want something familiar. On top of cocktails and beers, the Hard Rock Café also serves up some pretty decent comfort food.
Rione XXII Prati Area – Across the Bridge
Head about 15 minutes on foot over the bridge to the Rione XXII Prati Area for some more bars close to Villa Borghese.
The Basement Pub
This bar is a great cocktail bar near Villa Borghese – and boasts a 5* Tripadvisor rating. It is rated amongst Rome's Top Ten bars for nightlife, so it is well worth a stop. Fans claim the atmosphere is great and the owners are super friendly.
There are a number of tasty house cocktails on the menu – get down there and try one. You will find this reasonably priced establishment located on Via Properzio 15, 00193 Rome, Italy. Read the great 5* reviews on this place online here.
Bukowski's Bar
Another favourite in the Prati area is Bukowski's Bar. This café-cum-bar-cum-art-gallery is one to visit if you love culture and meeting new people. There is a great wine list and a decent selection of gin here. It is definitely one of the best bars near Villa Borghese that you should try!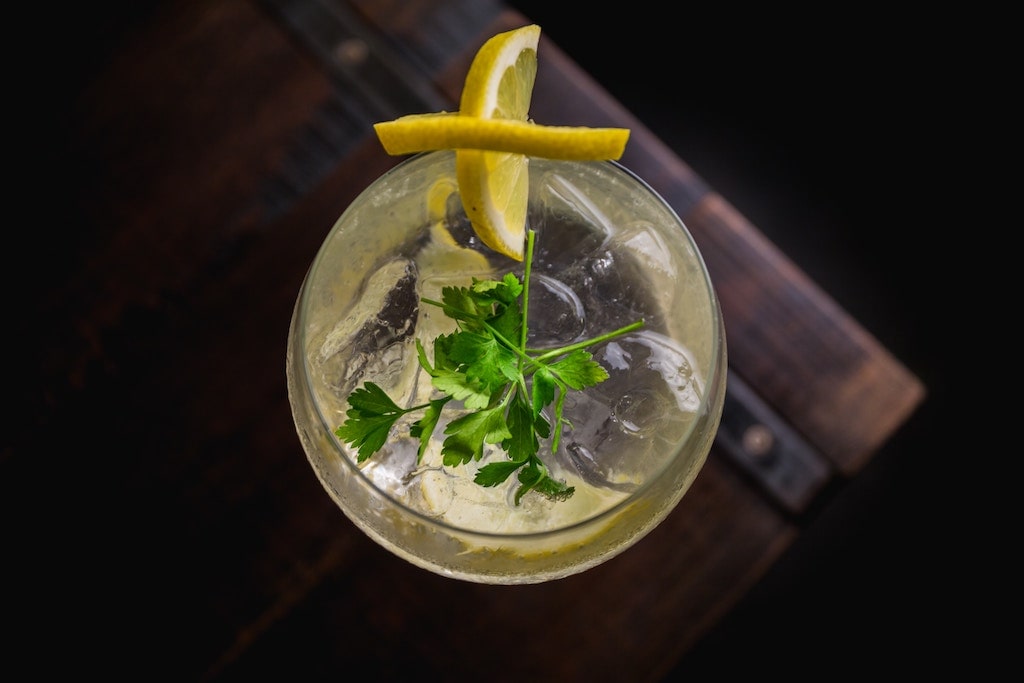 Best Bars near Villa Borghese Rome

Harry's Bar
This is the ultimate best bar near Villa Borghese. Located right outside the gates, it is the place to get a Bellini and strut about in the fine olde world décor.
It's pricey – expect to pay up to €10 for a pint, but it is well worth the experience. Join the crowd at Via Vittorio Veneto 150.
The memorabilia from the Dolce Vita movie is interesting in its own right. The décor is old school opulence – it is a bit like drinking in your rich uncle's study.
However, even if you are not interested, the atmosphere in this American themed bar makes for a great night out. Get a taster for the vibe here.
Hi-Res Rome
This highly rated restaurant also has a great bar. It is a popular place for locals and visitors alike to head to for after dinner drinks. Known for its fantastic cocktails, Hi Res Rome is a great spot.
Located within Hotel Valadier on Via della Fontanella 15 the roof terrace offers absolutely stunning views – some say the best in Rome. Definitely worth a try if you have a big enough wallet!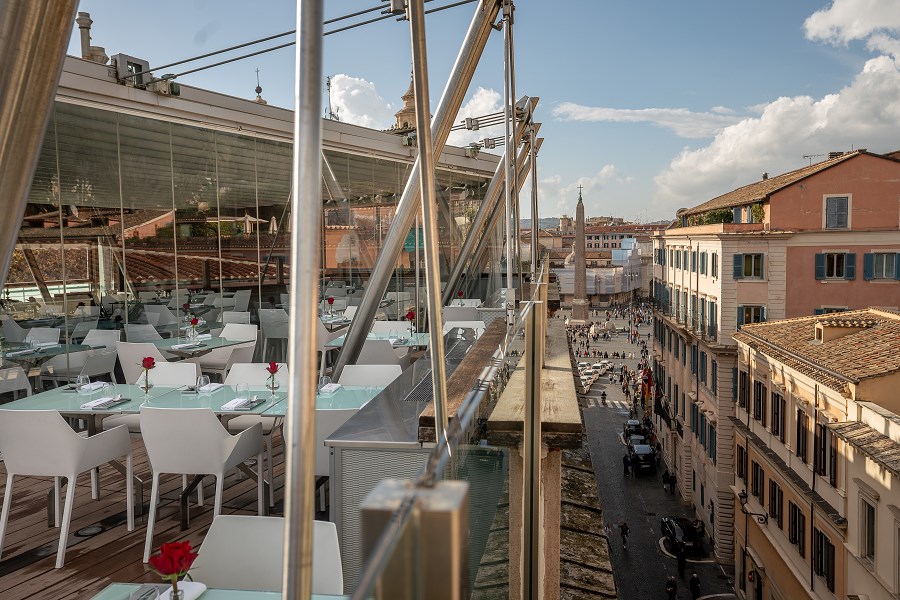 Rooftop best bars near Villa Borghese : you have to try one!
Fancy watching the sun going down with an aperitif? If you have already tried Hi-Res Rome you still have some more options.
This second roof-top bar is another great place to head in the Sofitel – the La Terrasse Bar. Located within a 5* hotel the surroundings are delightful.
The bar offers stunning views over Rome and is the perfect place for an evening drink. That is, if your wallet can handle it – the Michelin Guide credits the bar with an excellent wine list, so it will not be a cheap night out!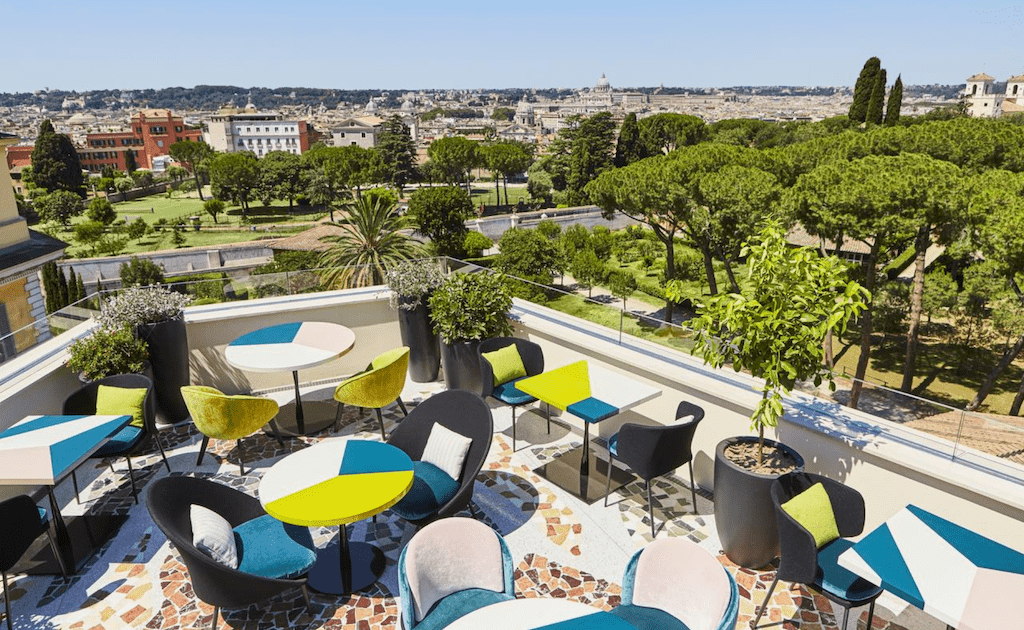 Drinking rules in Rome reflect those of other major European Cities. Over 18s are permitted to drink in bars, restaurants and clubs, and 16 and 17 year olds are not denied a beer with a meal.
It is worth noting that Roman authorities issue strict legislation on alcohol consumption in the summer months. This is in a bid to reduce anti-social behaviour caused by tourists. The rules focus on outdoor drinking, and usually restrict consumption of alcohol after midnight. Bars are also forced to stop serving alcohol from 2am.
Conclusion to the Best Bars near Villa Borghese
Now you know everything there is to know about enjoying a drink near the Villa Borghese when in Rome. Check out our other guides on the area – including where to eat near Villa Borghese – and get to planning your trip now!