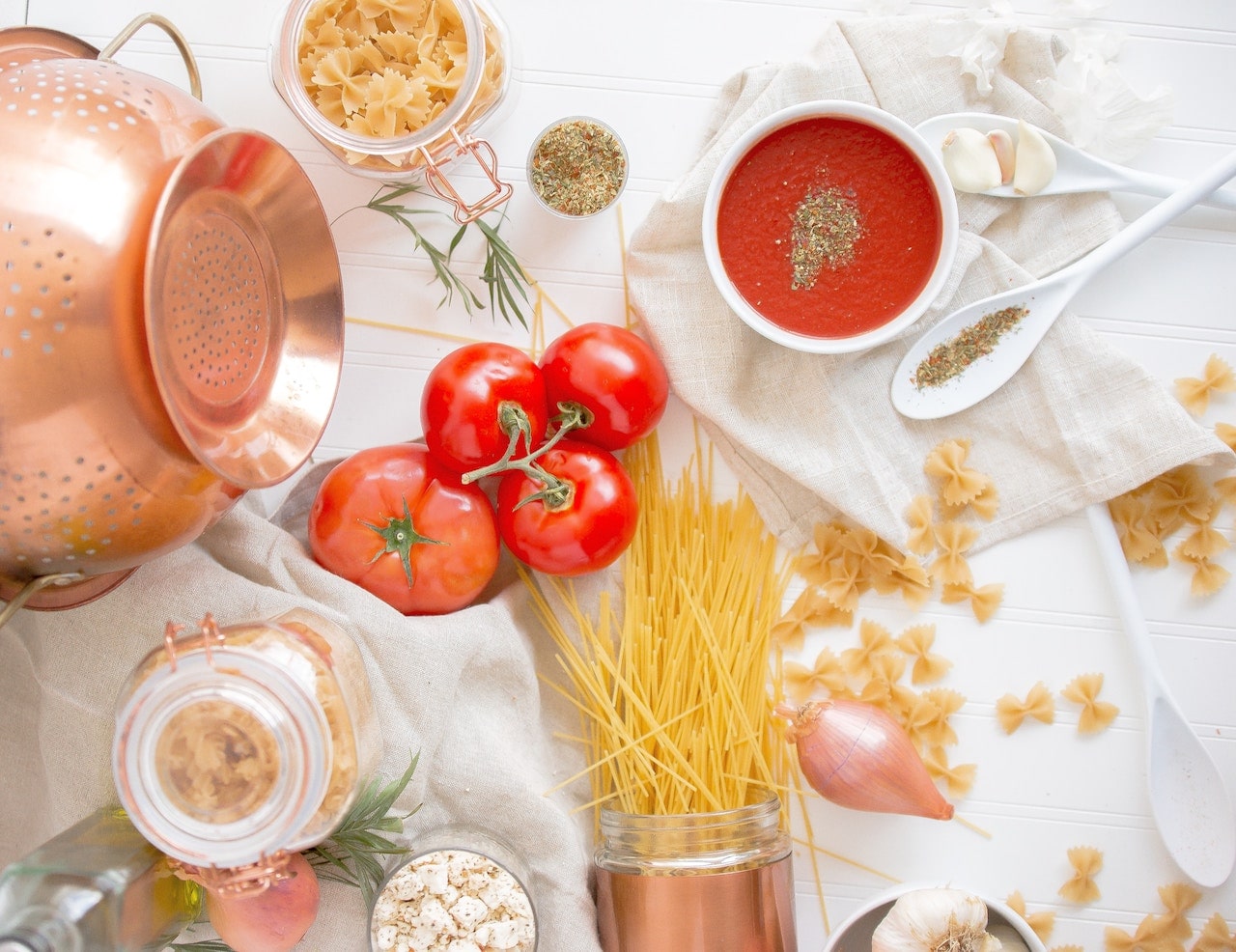 Restaurants near the Villa Borghese: Best Carbonara, Pizza or Gelato
---
Whether you are grabbing a quick bite between sights or lingering over 3 courses and a bottle of wine, Rome's restaurants leave you spoiled for choice!  The Villa Borghese area is no exception, with a list of great restaurants and cafes boasting delicious Italian fayre.
Our guide will help you plan your meals around the many great attractions in this part of town. We'll also help you work out which establishments are budget breakers or just belly busters! Oh, and of course we'll recommend some of our favourite dishes as well. Read on our review on the Rome restaurants near Villa Borghese!
What you can eat in Rome: 3 must-eat
Carbonara – Roman style
Obviously, pasta features heavily on any Roman menu. The restaurants near Villa Borghese are no exception, with pasta in numerous shapes and forms.
If you are in Rome you have to try the carbonara. Not as dense as the rehashed commercial versions abroad, Roman  carbonara is light, fresh and mixed with raw egg. Simply delicious.
If you are looking for a carbonara fix try one of the restaurants near the Borghese Gallery. The Via Veneto has a number of great places to try, and is about an 8 minute walk away. Just under a mile away for example is the Canova Tadolini.
This fascinating restaurant has you sitting beside sculptures and paints, in what can only be described as a museum with a kitchen.
With carbonara on the menu for €11 as a first course you are paying a premium, but the atmosphere is worth it.
Pizza – Roman style
Roman style pizza is usually light and crispy, and can be adorned with any sort of topping!  There are plenty of restaurants near the Borghese Gallery that specialise in Roman thin base pizza.
La Pariolina is one such example. Situated on the western side of the Villa Borghese, this restaurant is a delight. With pizza dishes at around €10 you'll not break the bank, nor will you go hungry either. Get a taster for the menu here.
Gelato
Don't forget some delicious Italian ice cream when in Rome! There are several  gelato restaurants near the Borghese Gallery. And the flavours on offer are amazing!
Try Gelateria Fatamorgana Corso on the western edge of the Villa Borghese. Specialising in gluten free ice cream with splendid formations, you can take your pick from a number of specialities.
Although the Fatamorgana brand is actually a chain it still offers some of the best ice cream in the city! Try the pumpkin flavour for something different, or banana cream for a luxurious taste. If you are more adventurous try the wasabi or the chocolate baklava flavours! Delicious. Prices from around €3.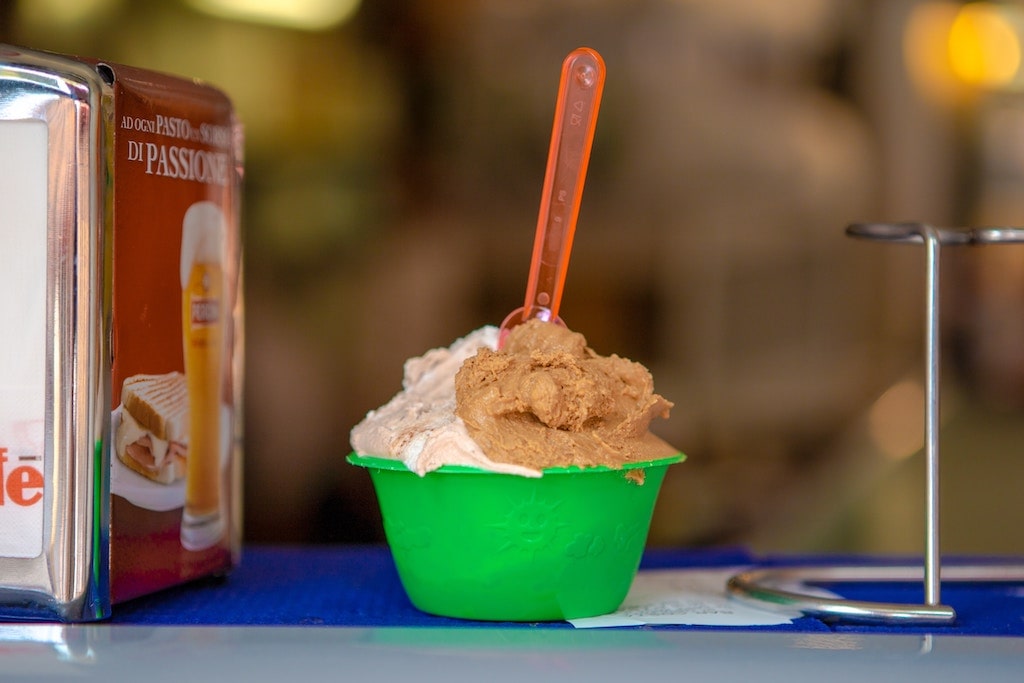 Where to find restaurants near Villa Borghese ?

South Villa Borghese
The Via Vittorio Veneto and the side streets surrounding it is located south of the Villa Borghese. Whether you want fine dining or a more relaxed fayre there are lots of options available in this part of town.
Clustered around the Barberini Metro Station you will find dozens of traditional Italian restaurants. Ristorante Via Veneto is one such establishment, and offers excellent seafood and pasta, but is on the pricey side.
There's also the Tripadvisor Certificate of Excellence  restaurant La Scala, which is known for its' truffle menu amongst other local delicacies.
And, if you have been in Italy a while and just fancy some home comforts there is the more familiar Hard Rock Cafe. But why would you go there when there is so much amazing pasta to be tried!
Stick to the Villa Park
If you are really flush why not head for Harry's Bar Roma. Famous for its delicious cocktails and plush interior you will be wining and dining with the best here. The bar itself appeared in the 60's classic La Dolce Vita and is been newly refurbished in antique style. Bring your credit card though – you'll not be able to research the menu beforehand as the prices are not published!
West Villa Borghese
There are also a handful of restaurants near the Piazza del Popolo. For fine Italian dining try Dal Bolognese Roma. Specialising in northern Italian fayre Dal Bolognese does a mean tagliatelle bolognese – at €20 a dish. There is also an interesting boiled meat heart – potentially not for the squeamish. This dish features a cows head and tongue and costs a cool €30. Check out the menu here to whet the appetite.
Osteria St Ana is also a nice spot in this part of town. Osteria St Ana offers delicious seafood as well as a piano bar perfect for some post-sightseeing drinks.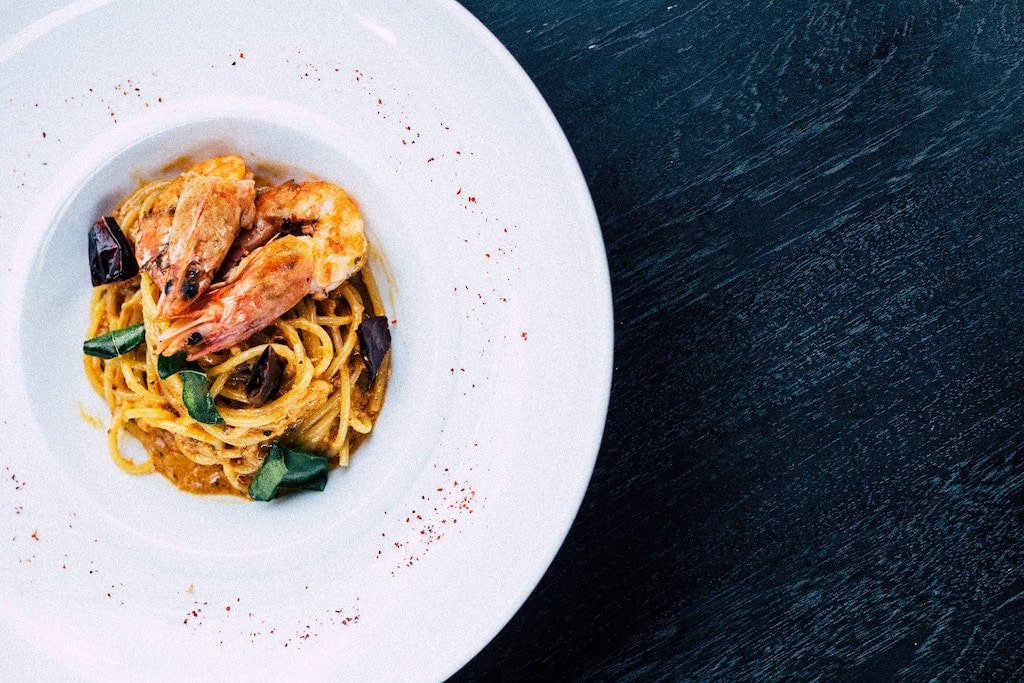 The best restaurants near Villa Borghese
1. All'Oro
All'Oro near the Piazza del Popolo is a Michelin Star restaurant featuring modern Italian food and a sleek atmosphere. Located inside a 5* hotel, All'Oro's interior may make you feel like you are sitting in your headmaster's study – but that's no bad thing!
Be prepared for some weird and  wonderful place settings. With taster menus at around €150 you may make sure you have enough money to get home afterwards!
2. La Terrasse Cuisine and Lounge
La Terrasse Cuisine and Lounge is another top biller. Located within the Sofitel near Villa Borghese you can be assured of a great meal in gorgeous surroundings.
The menu is short enough not to overwhelm you with choice. A three course meal will average about €90 here, but the views over St Peter's are priceless. It might get you in the mood to purchase tickets to see the Vatican the next day!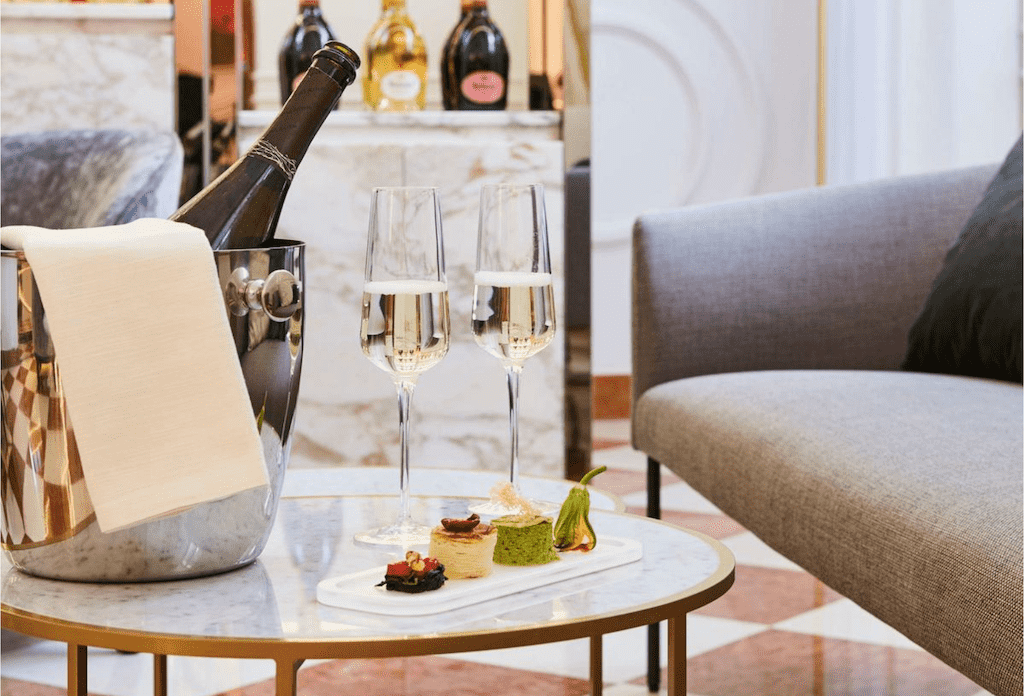 1. The Tree Bar
The Tree Bar restaurant and wine bar is a solid mid range choice. Particularly refreshing at the end of a long hot summer's day. Dine al fresco under the shade of the trees and enjoy a fresh salad menu and reasonably priced wines.
Open  from 6.30pm to 1.30am daily –  take the tram to Piazzale Manila
2. Il Brillo Parlante
Il Brillo Parlante is another great mid-range spot, and is more a wine bar than a traditional restaurant. Situated on Via della Fontanella  Il Brillo Parlante offers a great selection of meats, pizzas and other nibbles that complement an extensive wine list. It's also reasonably priced with pizzas starting from under €10 – review the menu here.
Open from 11am to 1am this is also a great pre or post theatre spot.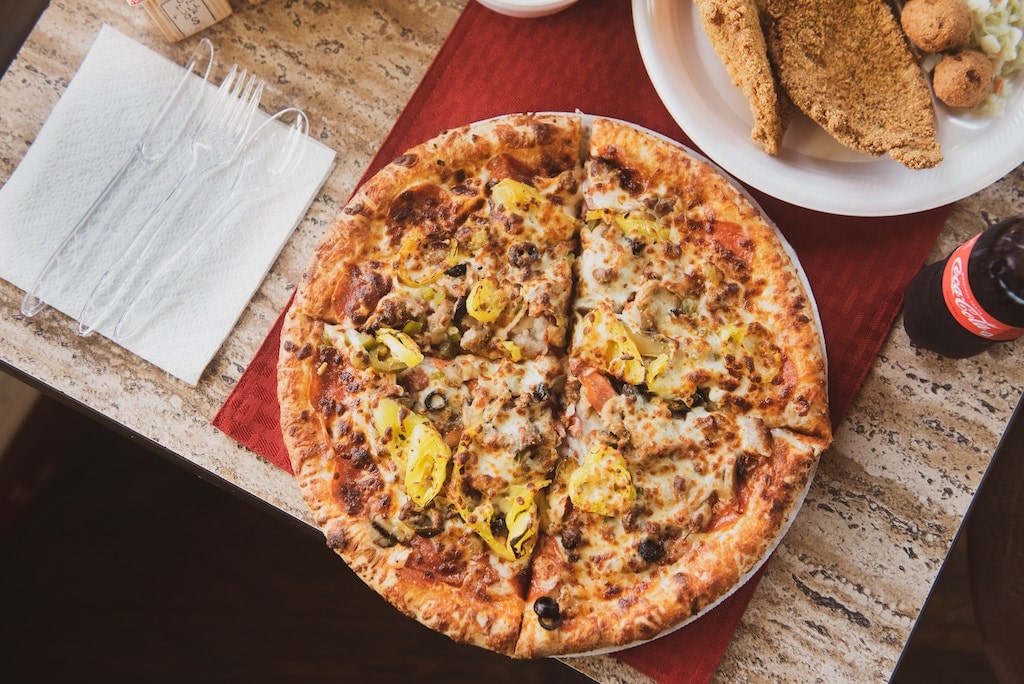 Budget to eat in restaurants near Villa Borghese
1. Rosati
If you are counting the pennies then head to Rosati for lunch. This historic cafe just off the Piazza del Popolo offers great value for money without sacrificing quality. Famous for its' desserts, Rosati will not break the bank, leaving you with plenty spare change to check out Rome's great number of attractions.
2. Pepe Nero Roma
Pepe Nero Roma is another great bet. For traditional pizza and pasta, and a more local feel without being intimidating try here. Open daily and located on Via Isonzo, this is the place to head if you want simple, home cooked food without the hassle. Dishes start from €8 and the menu can be viewed here.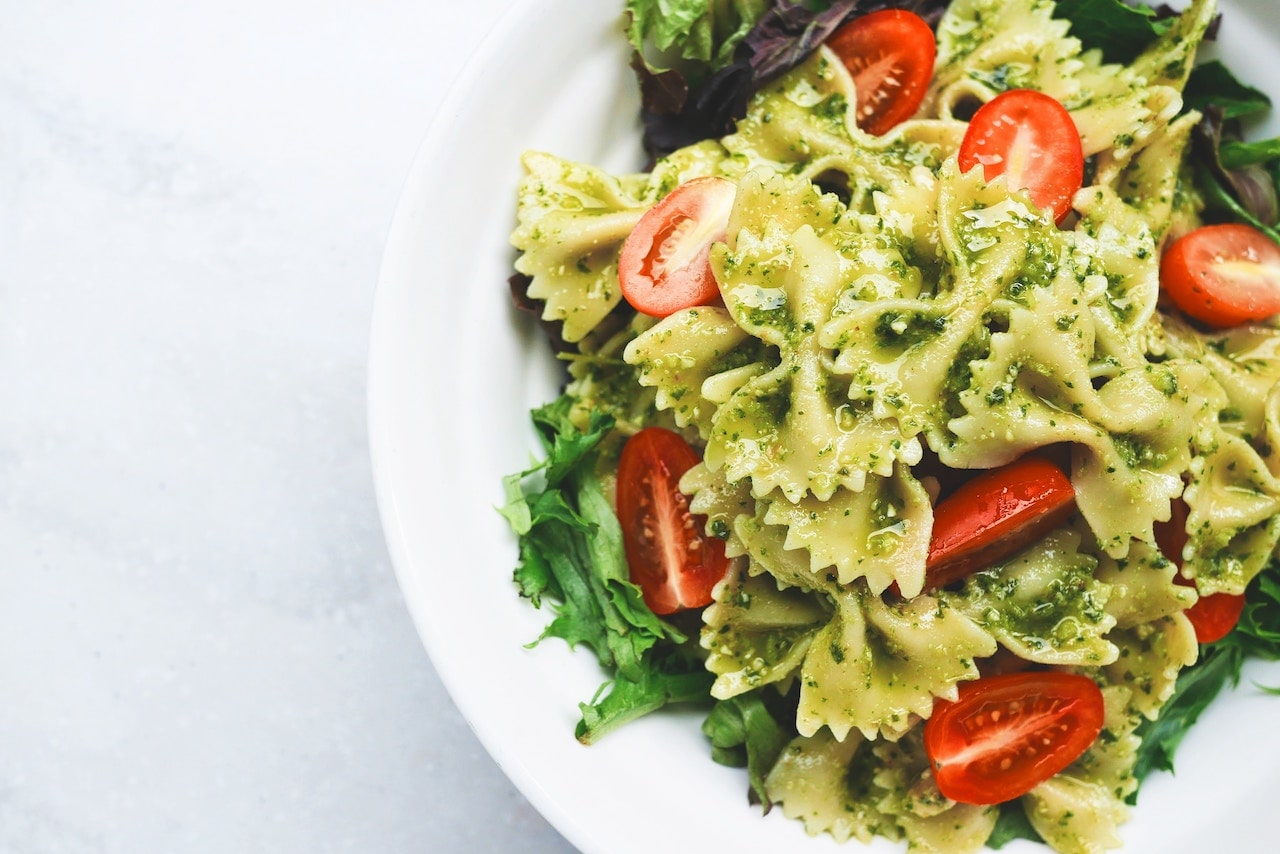 Where to eat in Villa Borghese city when you are in a hurry ?

If, like many of us, you have too much to see in Rome and not enough time then you'll need a quick bite. Pizzeria Serenella is a great option – grab your hot pizza and sit in a local park or square, enjoying a bit of people watching. The pizza is cooked already and you pay by weight, so no need to wait for it to be cooked. But don't worry – it is perfectly fresh and delicious!
Breakfast restaurants near Villa Borghese
If you are up and about early to maximise your Rome experience, then you may need to grab breakfast near Villa Borghese. Caffetteria Casina Del Lago will meet all your breakfast needs. Situated in the park and open early in the morning you can get your coffee and cake fix before hitting the sights.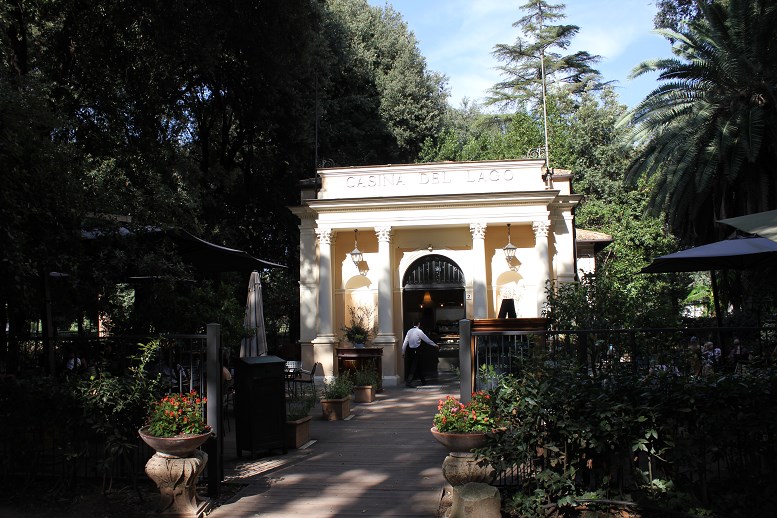 Conclusion to the best restaurants near Villa Borghese
Now you know where to eat in Villa Borghese it's time to get planning your trip! Fit any one of these great restaurants in to your itinerary so you don't have to worry about going hungry. With that sorted it's time to arrange your tours and other tickets online!