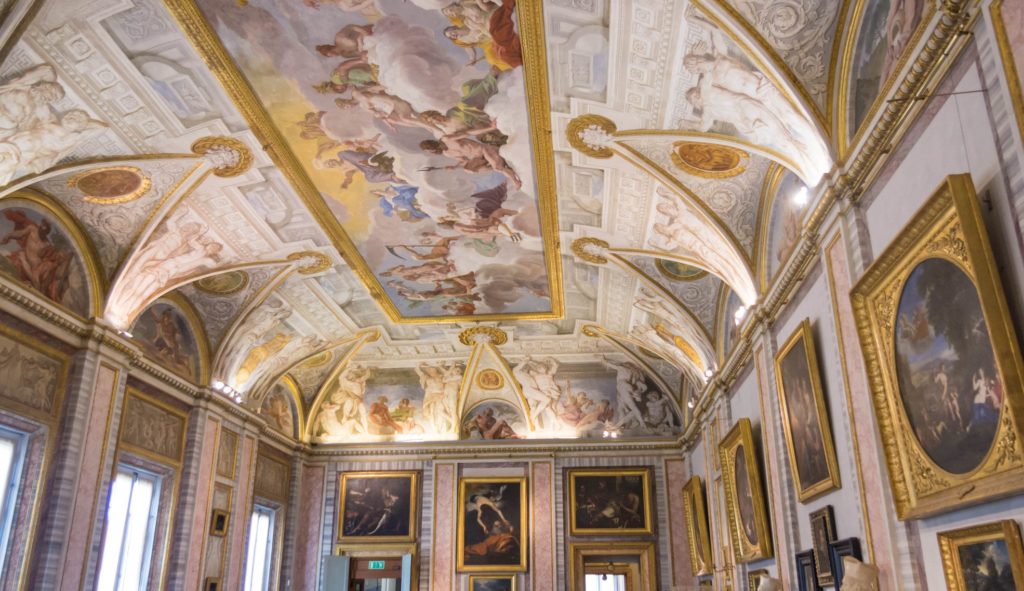 Best Borghese Gallery guided tours: enjoy all the explanations
---
The Borghese Gallery is one of the must-see museums in Rome. A visit to the gallery brings you up close and personal with some of the finest pieces of art by Bernini, Raphael, Caravaggio, Rubens, and Botticelli.
For some people, there's no better way to learn more about each masterpiece than to join a guided tour of the gallery.
This Borghese Gallery guide will help you choose the best one for you.
Why should I book a Borghese Gallery tour ?
There are different reasons to consider one of the Borghese gallery tours. It all depends on what your interests are, how much time you have, and who you're visiting with.
Let's look at some of the scenarios when it may be worth booking a tour.
You want to make the most of your 2 hours
The most important thing that any Borghese Gallery guide will tell you is that visitors are limited to 360 people at a time in 2-hourly slots. These time slots are best booked in advance, whether with individual online tickets or as part of a guided tour.
The practical implication of this arrangement is that you can get caught up in a stampede after entering the museum as everyone scrambles to see the highlights.
Expert tour guides know how to approach the gallery's 20 rooms to ensure you get the most out of your visit. They'll take you to the important and interesting works in an organised way, making sure you don't miss out on anything. It means you'll get the most out of your allotted time slot.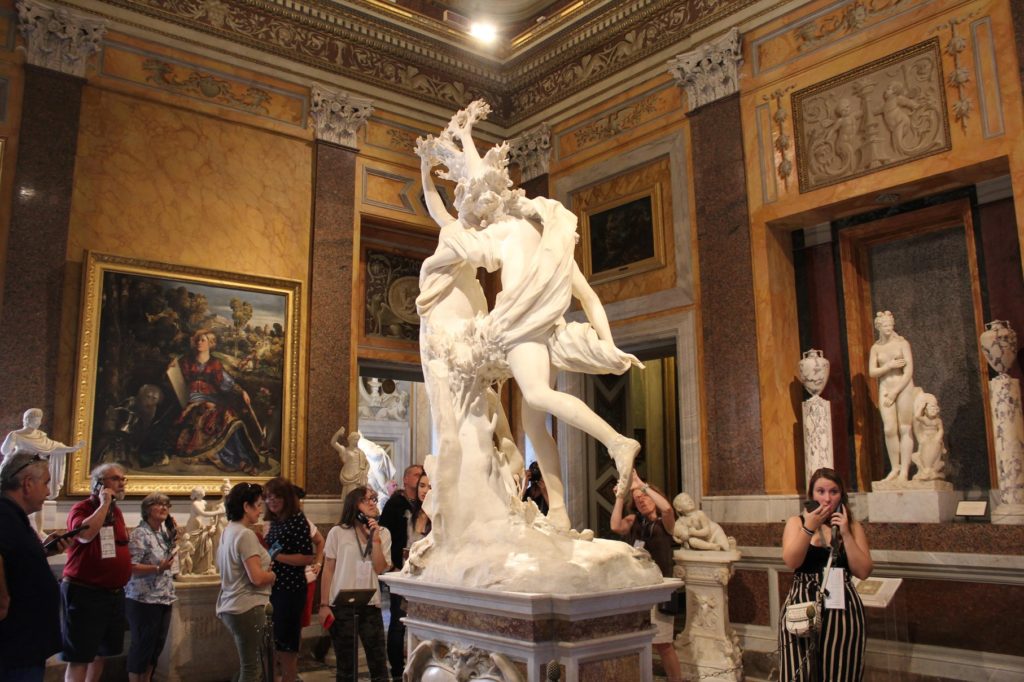 You're an amateur art historian
Imagine coming face to face with ancient Roman sculptures, floor mosaics from an ancient Roman villa, famous Renaissance art, and even Egyptian art.
You'd want to know the history behind each piece, no?
Then a tour led by an art historian is just for you. He or she will give you much more background and interesting facts than what you can read in the gallery or even hear from an audio guide.
What you'll learn with a Borghese gallery guide:
That the life-size reclining figure on the top floor is of Pauline Bonaparte as Venus Victrix. She was Napoleon's pleasure-loving sister and married to Camillo Borghese. He commissioned Italian sculptor Antonio Canova to create the sculpture
The stories depicted by a collection of mosaic flooring featuring ludo gladiators. The date to the 4th century and measures 28 metres.
Caravaggio's painting of David with the Head of Goliath is believed to be a self-portrait. Evidence suggests it was completed after 1606 when he was forced to flee Rome for killing a man and being sentenced to death by the Pope.
How much do Borghese gallery tours cost?
Borghese gallery tours can be booked online from as little as €21, including skip-the-line entry. Small group tours with expert guides cost a bit more at €57 per person.
Check availability and book your option bellow: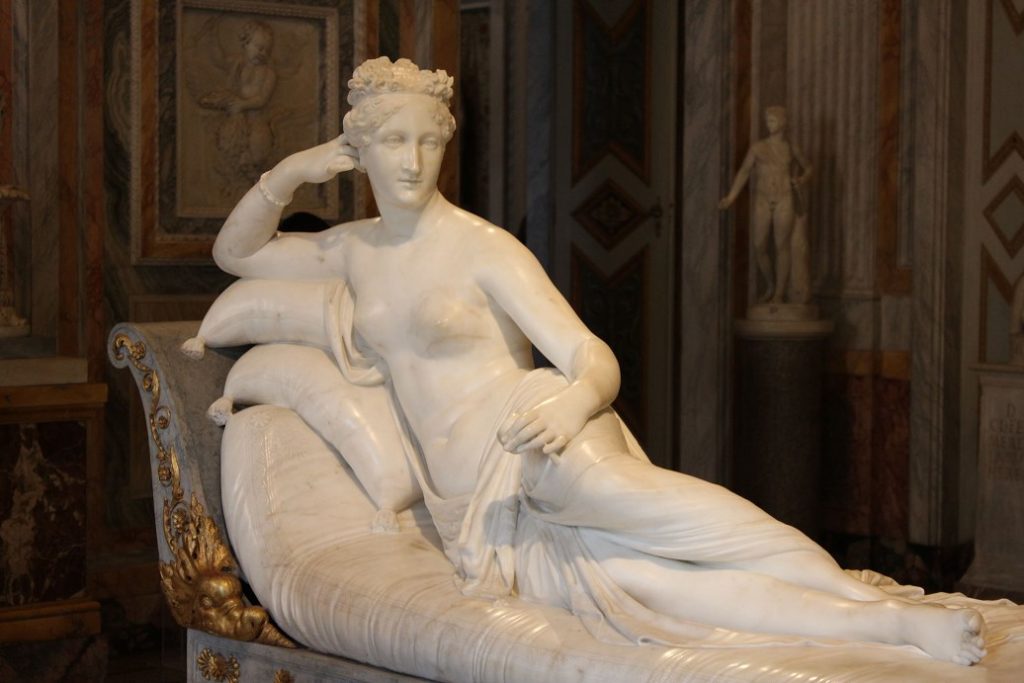 You want to see more of Villa Borghese
The Borghese Gallery is inside the Villa Borghese, once the exclusive private villa of Cardinal Scipione Borghese. The villa is in a magnificent English garden setting of 80 hectares.
Cardinal Borghese, a nephew of Pope Paul V, loved entertaining and showing off his fabulous art collection. He had his vineyard on the Pincian Hill turned into extensive gardens at the beginning of the 17th century. The Villa Borghese was built soon after.
In 1903, the Borghese Gardens became a public park. Today, it is the green lung of Rome and home to many attractions including the Borghese Gallery.
It only makes sense to include a tour of the gardens when visiting the Borghese Gallery. Once again, an expert guide will make sure you don't miss the highlights on Borghese Gallery and Gardens tours.
Worthwhile things to see on the Borghese Gardens tour
A splendid view over the rooftops of Rome from the Pincio Terrace.
The temple of Asclepius on a small island in Villa Borghese's artificial lake. It resembles the ancient temple of Asclepius of Tiber Island.
What do Borghese Gallery and Gardens tours cost?
Borghese Gallery and Gardens tours are generally 3 hours long. Depending on the size of the group and the itinerary, they cost from €59 to €75.
Check availability and book your option bellow:
Is a guided tour the best way to visit the Borghese Gallery?
While we recommend booking a guided tour for the reasons mentioned above, there are also other options for visiting the Borghese Gallery.
Fast track tickets and Roma Pass
Book your own skip-the-line ticket.
Use the Rome Tourist Card to get 20% off Gallery entrance ticket. Fast track entry to St Peter's Basilica and Colosseum are included in the pass. Just remember that even holders of the Pass must schedule their visit to the Borghese Gallery.
Borghese Gallery tours options
Go on a self-guided audio tour of the Borghese gallery. Audio tours are only available at the gallery. They cost

€5

and cannot be reserved in advance. Available languages include English, Italian, German, French and Spanish. This Borghese Gallery guide is really good, with easy-to-understand narrators who recall interesting facts about important artwork in the gallery.
The Borghese Gallery also offer their own guided tours by one of their docents. The cost is

€6,50

per person. Docents are available in English or Italian and must be booked when booking your ticket.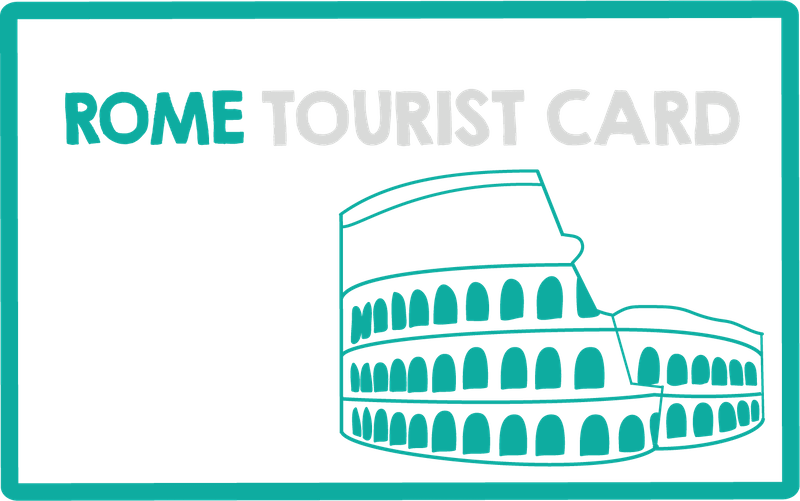 Tips for enjoying the best Borghese Gallery tours
Put on your headphones if you're struggling to hear your Borghese Gallery guide. They are generally provided for groups larger than 6 people.
Go home with a detailed picture of Villa Borghese by opting for the Borghese Gallery and Gardens tour.
Choose one of the small group Borghese Gallery tours for an undiluted art experience.
If you want to enjoy expert comments and stories from your guide, you should consider a private tour of the Borghese Gallery.
Not keen on walking up Pincian hill? There's also a Segway Borghese Gallery and Gardens tour which includes the historic centre of Rome.
If your time in Rome is limited and you want to see all the highlights in a day, a full day tour including the Borghese Gallery, Colosseum and Roman Forum is a great option. It

includes skip-the-line

tickets to all the attractions, saving you hours of waiting in lines.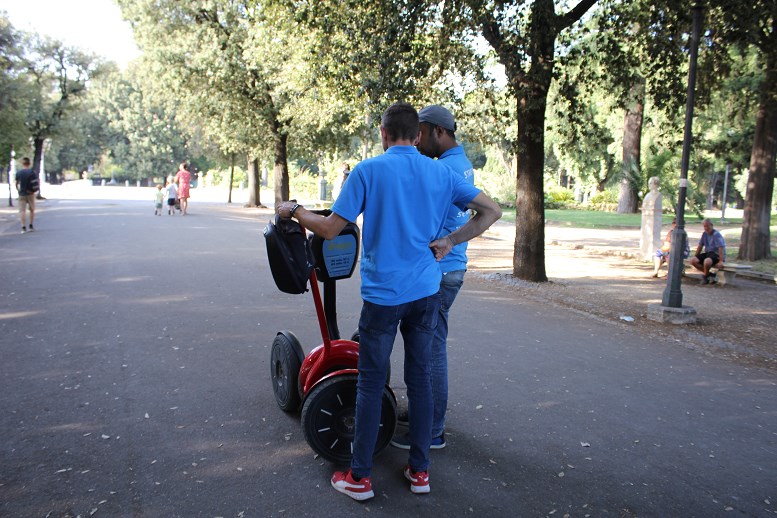 Where can I buy Borghese Gallery tours and tickets?
The easiest way to book Borghese Gallery tours are online. Click here for a Gallery and Gardens tour. If you you only want to visit the Borghese Gallery, buy your guided tour ticket here. But if you prefer a private visit, book your tour here.
You can also book individual tickets and docent tours by sending an email to the Borghese Gallery reservation office at info@tosc.it.
Alternatively, they can be called on +39 06 32810.
Conclusion on how to visit with a Borghese Gallery guide
It's a fact that the Borghese Gallery and Gardens should be on the itinerary of every visitor to Rome.
The big question is whether you should visit on your own or as part of a guided tour. This depends on your preferences and the amount of time you have in Rome.
We hope this Borghese Gallery guide provides you with all the information to make an informed choice.