Where to stay : hotels near the Borghese Gallery
---
The Borghese Gallery is one of the world's finest art museums! You could be forgiven for not looking at the art though – the building itself is simply fabulous!
But, if it is art you want then you will not be disappointed either. Some wonderful collections await the art lover here – Raphael and Caravaggio amongst other stars.
Make sure to check out the famous Paolina Bonaparte by Canova too to complete your trip. You can also spend some time enjoying the pleasant surroundings of the park.  So get planning your schedule – start by picking one of the great hotels near the Borghese Gallery!
The best hotels near the Borghese Gallery
Whether you are travelling on a shoestring or blowing a big budget we can help you out with your hotel selection. Read on for the lowdown:
Best quality/price ratio hotels near the Borghese Gallery
For those on a medium budget who do not want to sacrifice on quality – these hotels are for you. Great priced hotels near the Borghese Gallery with a luxury feel at an extremely reasonable price are waiting for you!
1. The Berg Luxury Hotel
This hotel is not just called a Luxury Hotel for the fun of it! The nightly room rate may make you think you're paying for a boring 3* hotel. The interior should be however well beyond your expectations and the location cannot be beaten. It's just a pleasant 12 minute stroll  from the Borghese Gallery!
Think crisp modern lines, huge beds and a decent breakfast buffet all for around €110 a night. Check out all this cool  place to stay has on offer at the hotel website .
2. The Rome Life Hotel
Just a mile from the Borghese Gallery, the Rome Life Hotel offers an excellent price / quality ratio. With a sleek minimalist look and funky rooms, you will feel like you are staying in an oasis after a busy day on Rome's streets. The breakfast comes highly rated here, with an excellent selection offered daily.
At under €100 euros a night for some deals the Rome Life Hotel is great value for money. And there's a free minibar. Check out the decor, room rates and vibe at the Hotel website for a taste of what's available.
3. Hotel Monte Cenci
The sumptuous decor, marble bathrooms surfaces and fabulous location make the Hotel Monte Cenci a great choice. The breakfast gets fabulous ratings and the hardwood floors throughout make the bedrooms appear very high end.
It's hard to imagine that this place costs from as little at €90 per night!
There's an airport shuttle available for those who want to take the stress out of travel too. Get the full lowdown here.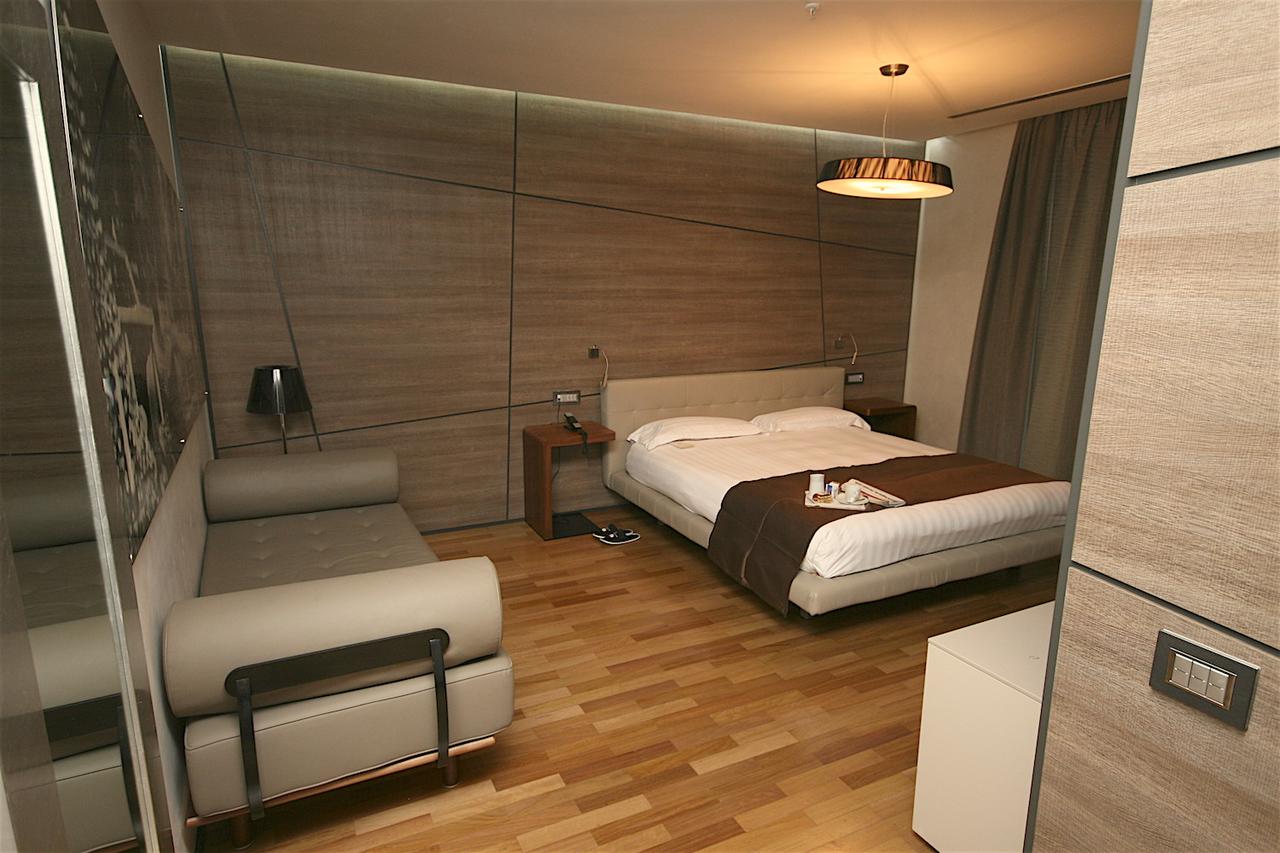 The best budget hotels near the Borghese Gallery
We get it – Rome is expensive. Once you've got your flights paid for there are dozens of other expenses to sort out. City Passes, Travel Cards, Travel Insurance, you've got a lot to organise!
And when it comes to hotels you need to look carefully for a great deal, especially in the peak months.  Here's our pick of the Top Budget Hotels near the Borghese Gallery – all under €70!
1. Fabio Massimo Design Hotel
You would never believe this hotel costs from just €50 a night! Just 1 ½ miles from the Borghese Gallery the Fabio Massimo is a great find. The elegant rooms, coupled with a decent breakfast available for as little as 5€, make this a real contender for the budget traveller. There is an airport shuttle available on request too – see what else is on offer here.
Discover another convenient option for airport transfers – the Online Travel Card. Book your transfer now and enjoy the freedom of paying at a later time. By making your payment directly to the driver, you can ensure a seamless and stress-free process, guaranteeing a hassle-free journey.
2. Boutique Hotel Galatea
Even closer to the Borghese Gallery you will find the Boutique Hotel Galatea. A standard double is just €62 here, and it's not half bad! The rooms are simple and clean but with quirky touches, and the location is absolutely perfect.
3. Infinity Hotel
At just 1 ½ miles from the Borghese Gallery, the super sweet infinity hotel is the perfect budget hotel for those on a romantic break! The pink hued suites and shiny bathrooms are beautiful. In addition to the pleasant decor, the breakfast is pretty decent, and the price is even better.
With standard suites starting at €63 you'll have plenty of spare cash leftover to check out Rome's best sights.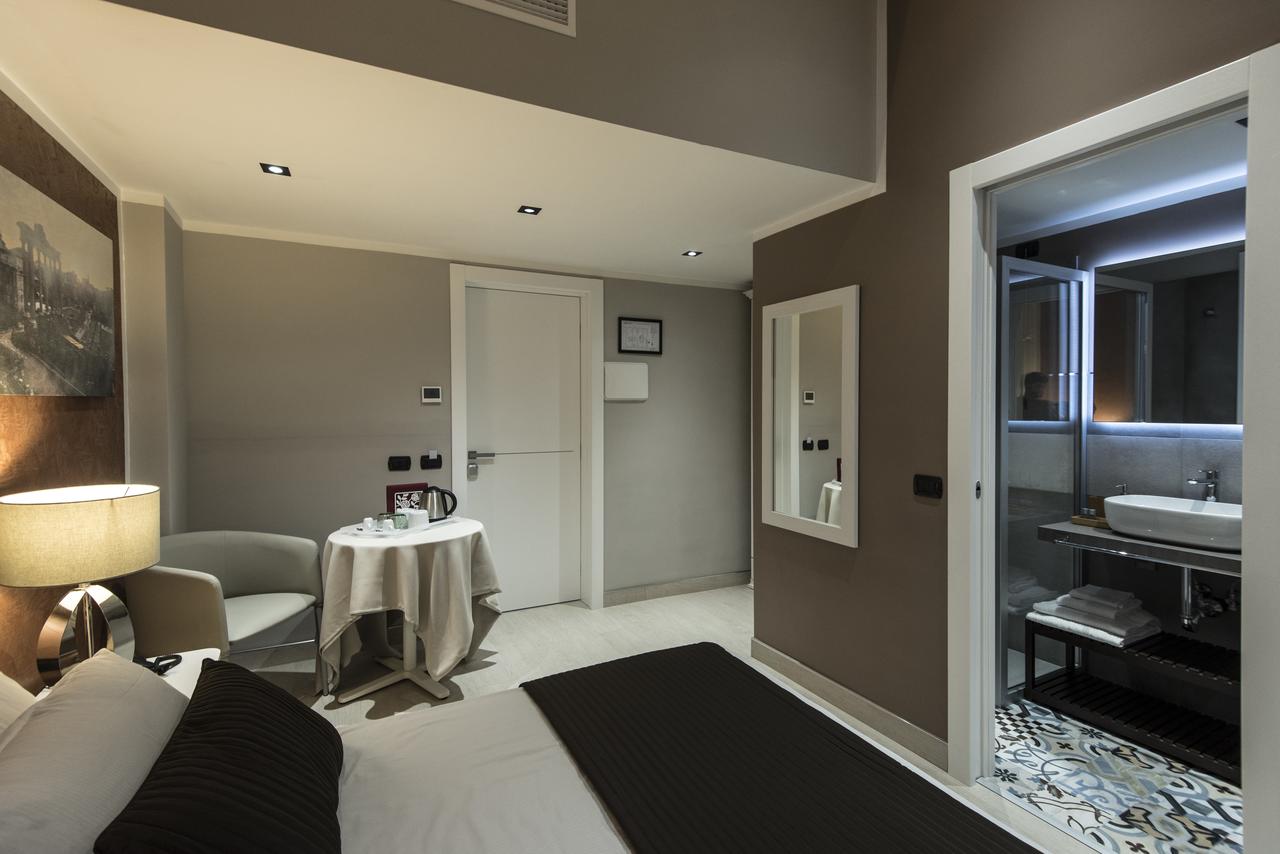 Luxury hotels near the Villa Borghese
If money is no object then there are also plenty of options available near the Borghese Gallery. Take your pick from the Sofitel Rome Villa Borghese or perhaps the Aldrovandi Villa Borghese takes your fancy? Read on for the highlights of Luxury Hotels near the Villa Borghese.
1. Sofitel Rome Villa Borghese
This stunning luxury hotel gives gorgeous views onto the gardens of the Villa Borghese. The newly renovated rooms are fabulous – as you should expect from the Sofitel brand. Make sure you request one when making your booking. The rooftop restaurant is to die for.
The amenities are great, and if you can afford it splash out on one of the wonderful penthouse suites with wonderful vistas on offer.
It's not cheap – with rooms starting at €330 a night you'd need to have a big wallet. However, the dining options, interior and views more than make up for it. On top of that, the breakfast is pretty tasty too. Take a look at the amenities on offer on the website.
2. Aldrovandi Villa Borghese
If a chain hotel is not your thing, then the Aldrovandi Villa Borghese may be more up your street. With rooms starting at around €350 for a standard suite you should be expecting the best.
The decor is phenomenal, with fresh flowers and special touches that will make even the most discerning visitor smile. With marble bathrooms, a spectacular breakfast and a shuttle to downtown Rome, the Aldrovandi Villa is perhaps the best hotel near the Villa Borghese.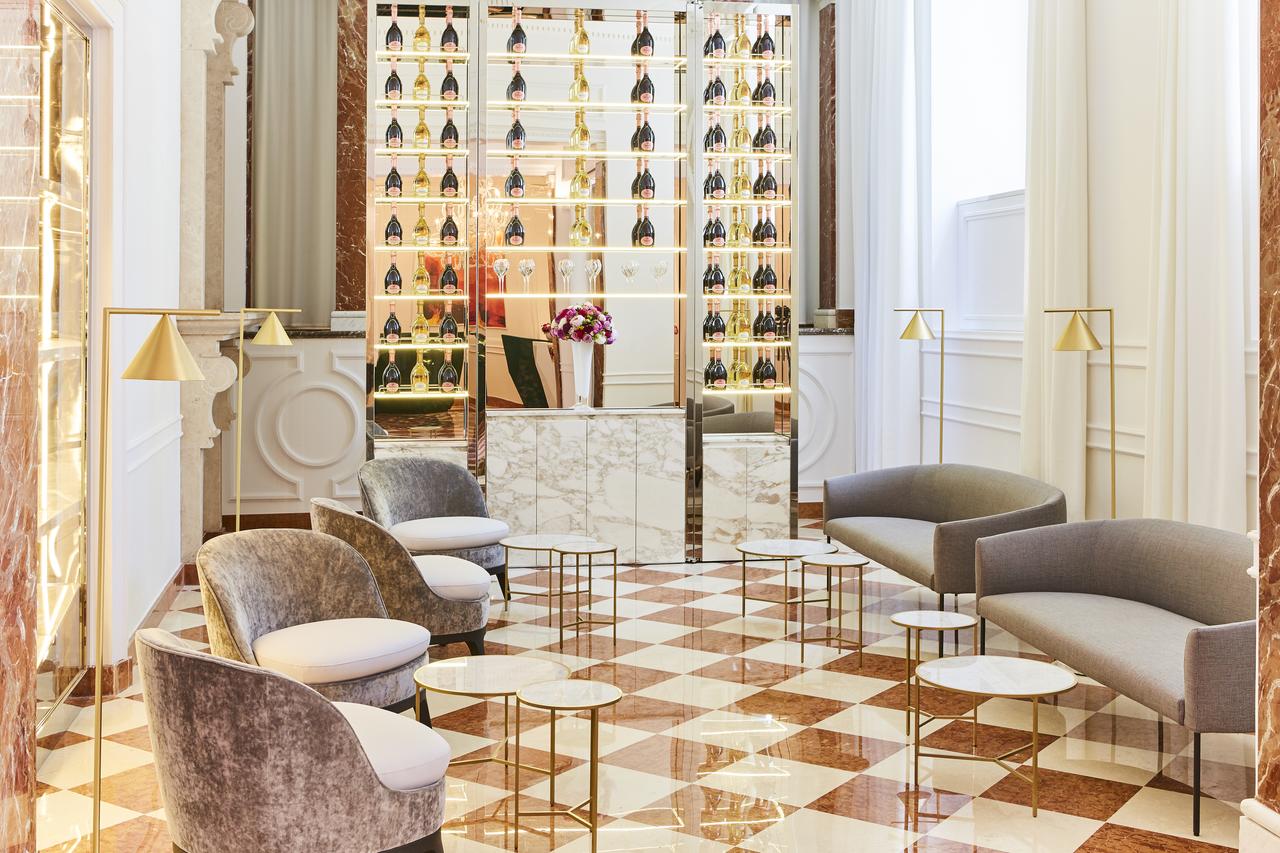 Airbnb : the perfect Villa Borghese accommodation
If hotels aren't your thing, or if you'd prefer a more authentic stay when visiting the Borghese, then perhaps Airbnb is the best option for you.
There's a wide range of options, from flatshares to entire villas, that will suit all budgets.
Airbnb properties near the Villa Borghese are the perfect option for those staying in Rome for more than a few nights, or on extended stays. They're also a great choice for those on a budget or travelling with kids – it's much cheaper and easier to cook at home.
You also benefit from a hosts' local knowledge of you wish – unlocking great secrets just waiting to be explored.
Earn up to $47 by signing up with Airbnb here.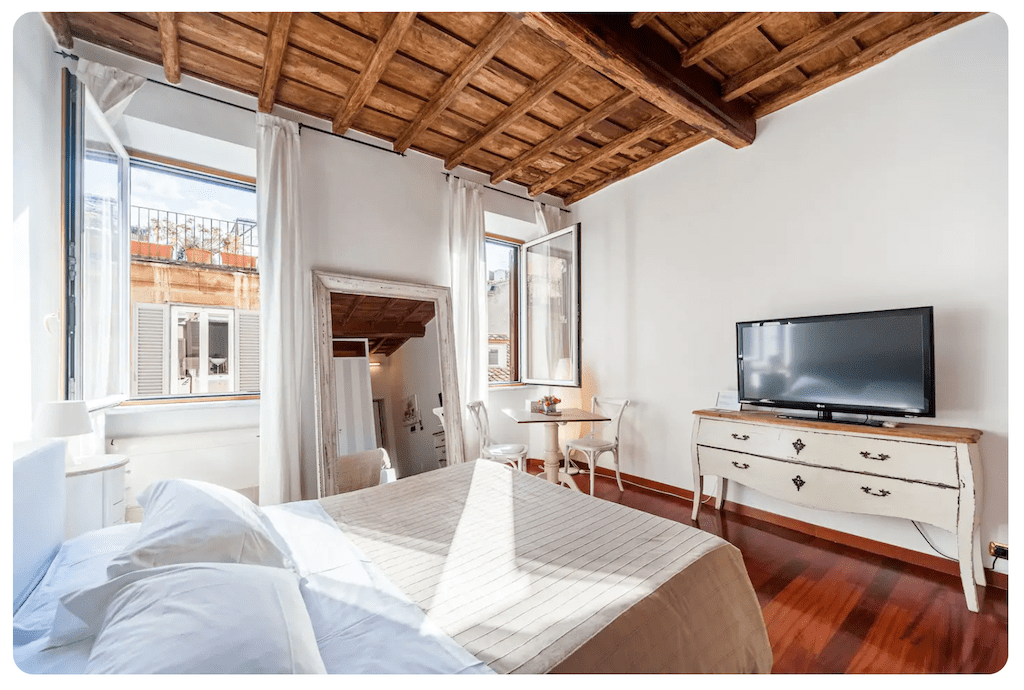 Conclusion to the 

hotels near the Borghese Gallery
With plenty of choices on offer no matter what your budget, it's time to start planning your trip and book your accommodation. Once you've that sorted, head on over to our City Pass pages to plan the rest of your itinerary.