Capuchin Crypt in Rome (History Facts, Visiting Tips & Tickets)
---
You've almost certainly never seen anything like Rome's Capuchin Crypt.
It's a historic, world-famous, and downright eerie "Church of Bones" – unlike any other attraction in the country.
If you're curious about this place, we've got the inside scoop on this one-of-a-kind wonder, ensuring you get the absolute most out of your visit.
What Is the Capuchin Crypt?
The Capuchin Crypts in Rome, also known as the Church of Bones, are a somber maze of small chapels adorned with the bones of over 4,000 monks, arranged in intricate patterns and designs on the walls and ceilings.
The crypts are underneath a church, the Santa Maria della Concezione dei Cappuccini. Originally built to house the remains of Capuchin monks, it's now a chilling tourist spot that draws curious visitors from around the globe today.
History of the Capuchin Crypt
The Capuchin Crypt in Rome started back in 1631 when the Capuchin monks moved to the church of Santa Maria della Concezione.
They brought the remains of deceased friars with them, creating a crypt beneath the church.
The idea?
To remind themselves that death was inevitable and life only temporary.
But as time went on, the crypt evolved.
It wasn't just a resting place anymore; it became a combination memorial and art gallery. The monks began arranging bones decoratively, making it a tradition. Each chapel has its unique bone motif, turning the crypt into a sacred yet stark art space.
The Bone Church in Rome, as it's sometimes called now, has seen changes but kept its contemplative air. It's still a monastic site, but also a history lesson set in bone.
Why Is the Capuchin Crypt Rome Important for Romans
For Romans, the Capuchin Crypt is a treasured link to their cultural heritage, showcasing a unique piece of history.
It's not just macabre art; it's a symbol of Roman tradition and a key draw for tourists, boosting local pride and the city's charm.
My #1 Reason to Visit Capuchin Crypt in Rome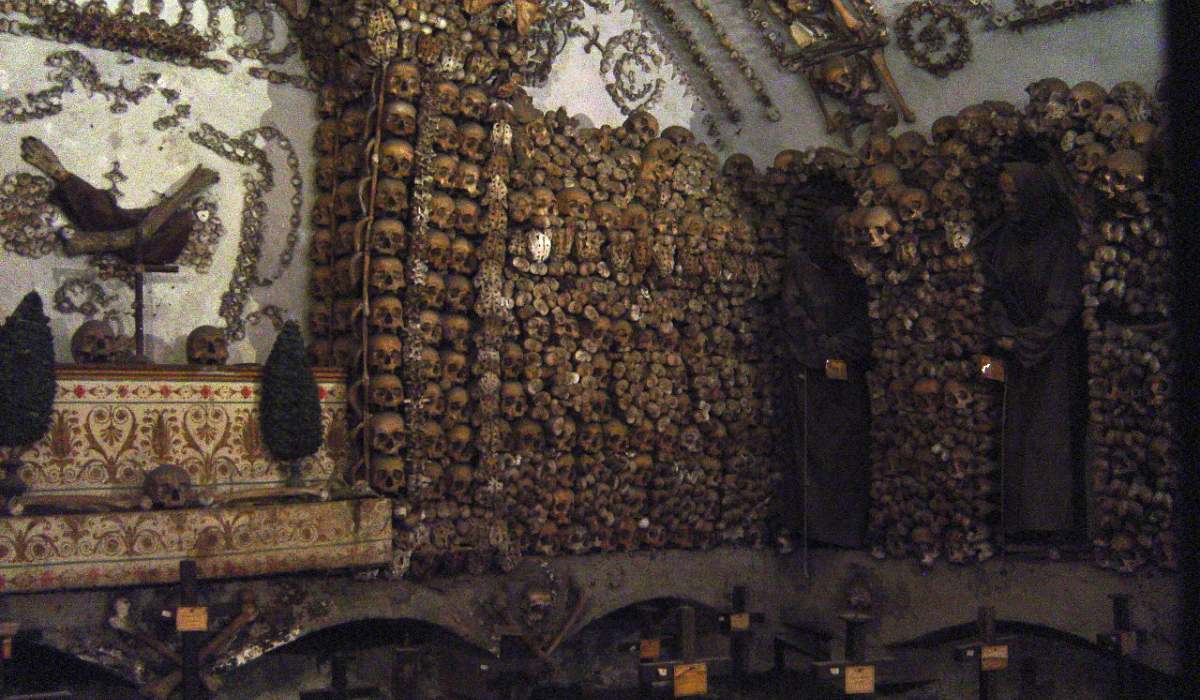 The Church of Bones captivates tourists eager to uncover the layers of Rome's history.
While this attraction isn't necessarily for the faint-hearted, the Capuchin Crypt in Rome resonates with anyone interested in the site's cultural significance.
This infamous attraction sheds light on an unusual aspect of Roman religious practices. It also creates an unparalleled artistic experience.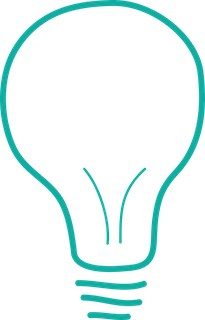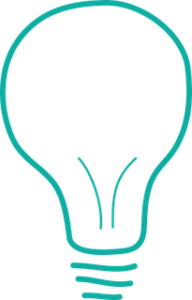 Tip – Enjoy the thrill of the eerie pathways and macabre displays, enriching your Rome experience with this mesmerizing attraction. Book your tour tickets early to ensure you have an awesome experience when you visit.
The Capuchin Crypt in Rome offers an undoubtedly unique historical and cultural experience. But it's not for everyone.
Here are three reasons to reconsider your visit.
1. Not for the Faint of Heart
The extensive collection of human remains can overwhelm visitors. Some may not appreciate or enjoy the close encounter with death and feel overcome by emotions.
2. Not Suitable for Young Children
Given the macabre nature of the Capuchin Crypt in Rome, it's not an enjoyable attraction for children and young adults. The historical and religious significance requires a mature mindset.
3. Not for Light History Enthusiasts
If you prefer mainstream historical attractions, the intense theme of death at the Capuchin Catacombs Rome might disappoint you and potentially ruin your Roman holiday.
Things to See There (Crypt Rooms & Museum)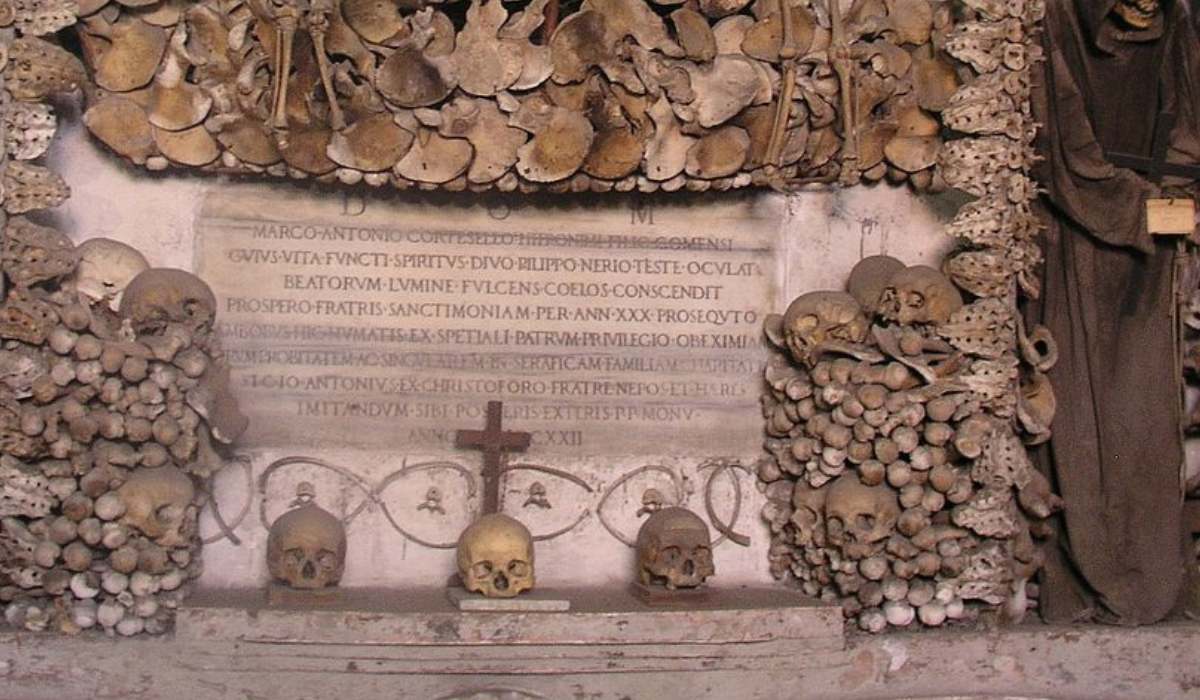 The Capuchin Crypt and Museum contains multiple areas to explore, each containing fascinating artifacts and other historical treasures.
Rooms
Crypt of the Resurrection: This crypt features a painting of Jesus raising Lazarus from the dead.
Crypt of the Skulls: This room's decor focuses on elaborate and artful arrangements of skulls.
Crypt of the Pelvises: This chamber is dominated by pelvis bones, symbolizing the foundation of life.
Crypt of the Leg and Thigh Bones: In this room, thigh and leg bones have been arranged into elaborate sculptures.
Crypt of the Three Skeletons: This room houses three completely assembled skeletons. Each recreation wears the garb of period friars and represents the Capuchin Order's teachings on life, death, and resurrection.
Museum and Crypt of Capuchins
The Life of a Friar: This exhibit shows snapshots of a typical friar's daily life and provides an examination of their beliefs.
Artifacts and Relics: This museum houses a collection of religious artifacts and relics with significant historical value.
The History of the Capuchin Order: In this museum, visitors learn the origins of the Capuchin monks.
Nearby Attractions
Capuchin Monastery: The Capuchin friars' humble, yet magnificent, residence sits near the crypt. While the inner sanctuary of the monastery remains private, the external architecture and gardens are open to the public.
Capuchin Crypt Rome Tickets: Secure your tickets for a museum and crypt visit in advance. All attractions in Rome have long lineups, especially during prime tourist seasons.
Guided Tours
For those wanting a comprehensive understanding, book a guided tour. A tour provides context, historical insights, and anecdotes that add entertainment value.
5 Things That Shocked Me During My Visit to the Capuchin Crypt
Even though I felt I had an idea of what to expect, the Capuchin Crypt site still held many surprises.
Here are the five things that shocked me the most:
1. Bone Capuchin Crypt Chandelier
Witnessing chandeliers made of human bones is downright unsettling. It's a testament to the friars' ingenuity and contemplation. These Capuchin Crypt chandeliers cast a haunting glow and left a noticeable mark on my perspective.
2. Child's Skeleton
The child's skeleton was tough to look at but remains a profound memory from my visit. It was arranged with reverence and conveyed a powerful sense of life's fragility.
3. Memento Mori Message
The crypt has an inscribed message that reads: "What you are now we used to be; what we are now you will be". It's a thought-provoking and haunting statement that has stayed with me.
4. Monks in Eternal Prayer
Witnessing skeletons at the Capuchin Monastery in Rome positioned in perpetual prayer was another shocking sight. Their devotion conveyed both their acceptance of death and faith in their beliefs.
5. Intricate Bone Patterns
Everywhere I looked, I found another intricate collection of bones. The sheer volume of the collection was ultimately more shocking than any single display.
Facts About Crypt of the Capuchin Friars
The Crypt of the Capuchin Friars is so interesting, I'm not even sure where to start.
Here are the most interesting facts about the Capuchin monk crypt:
Did you know the Capuchin Crypt holds the remains of over 4,000 friars? Bones date back to between the 1520s and 1870.
The crypt's soil was brought from Jerusalem, symbolizing the monks' connection to the Holy Land.
Each of the six chapels has a unique theme, with bones arranged in patterns or religious symbols.
It's not all grim; one chamber, the Crypt of the Three Skeletons, serves as a poignant reminder of life's swift passage and the heavenward journey of the soul.
Despite its eerie decor, the crypt is still an active site of worship and reflection for the Capuchin monks.
What About Capuchin Crypt Rome Reviews
Many reviews confirm that the Capuchin Crypt captivated people for a multitude of reasons; however, Guided tours are a crowd favorite.
Sites like Tiqets.com and GetYourGuide.com share overwhelmingly positive reviews. For every visitor, the narratives and insights from the tour guides enhance their experience.
How to Visit Capuchin Crypt (My Top Tips)
Now that you've learned about the Capuchin Crypt of Santa Maria della Concezione, are you ready to experience this adventure for yourself?
Here are indispensable tips to ensure a fulfilling experience:
Purchase in advance: Secure your tickets early, especially during peak tourist seasons.
Capuchin Crypt photos restrictions: While the Crypt is visually mesmerizing, respect that some areas are off-limits in certain Capuchin Crypt chambers.
Plan your timing: Early mornings or late afternoons are prime times to avoid the crowds.
Stay hydrated: Rome's Mediterranean climate can be quite hot and humid. Carry a bottle of water even inside the crypt and replenish yourself.
Capuchin Crypt Dress Code
The Capuchin Crypt requests all visitors dress modestly in attire that covers shoulders and knees. Remove hats within the sacred chambers, prayer stations, and alcoves.
How to Get to the Church of Skulls Rome
Reaching the Church of Skulls in Rome is fairly straightforward. Located in the center of the city, it's easily accessible by several means of transportation, including the Rome Metro.
This interactive map includes precise directions so you can easily find your way around.
How Much Are Tickets to Capuchin Crypt (& Guided Tours)
I've handpicked the best tours to the Capuchin Crypt. This way, you're guaranteed to have an enlightening experience.
Here are our best options and sure to suit your preferences.
Book your Capuchin Crypt Guided Tour here and explore the mysteries of the Santa Maria della Concezione dei Cappuccini. An expert guide brings history alive in ways no brochure can.
Experience the captivating Roman Crypts and Catacombs Tour in English. This tour takes you underground to explore the rich history of structures underneath the city of Rome.
Why wait in line? Purchase these Capuchin Crypt entrance tickets to secure faster access to bypass the queues. You can start your tour as soon as you arrive!
The Capuchin Crypt Guided Tour features a seasoned guide who will enhance the history with local knowledge and legends.
The Sacred Rome Capuchin Crypt and Museum Choral Concert Tour celebrates the past with a stunning choral performance.
What to See When Near Church Of Bones
Beyond the bone walls of the Capuchin Catacombs Crypt in Rome, the city has many fantastic attractions. The lush Villa Borghese, the cascading Fontana Trevi, and the grandeur of Santa Maria Maggiore are iconic destinations.
For something off the beaten path, consider strolling through the local streets, as it'll take you closer to feeling like a local.
The Capuchin Crypt welcomes visitors at regular hours, usually Monday to Sunday from 10 a.m. to 6:30 p.m., but check for seasonal schedules.
| Days | Hours |
| --- | --- |
| Monday - Sunday | 10 AM – 6:30 PM |
| Dec 25, Jan 1 and Easter Sunday | Closed |
Top Dining Places Close to the Capuchin Crypt
It's difficult to have a bad dining experience near the Capuchin Crypts Rome. Rome is notorious for delightful eateries, from traditional Italian trattorias to cozy cafes, ensuring a sumptuous culinary experience.
If you're famished, try Cafe Roma for something quick, or Osteria Barberini if you want a nicer place and food.
Where to Stay Near Capuchin Crypt in Rome
You'll find many great hotels close to the Capuchin Crypt, catering to all budgets and preferences, ensuring your stay in Rome is as memorable as your explorations.
Here are our recommendations:
The Residenza B. has opulent rooms, top-tier amenities, and impeccable service. It's in the heart of Rome, near many notable attractions, and is only a short walk to the Crypt.
Casa I Cappuccini hotel is a beautifully restored monastery offering guests comfortable rooms with complimentary WiFi. Moreover, guests can enjoy discounts at the nearby Capuchin Crypt Museum, while Termini Train Station is just 2 Metro stops away, and the iconic Trevi Fountain is a mere 8-minute walk from this delightful retreat.
FAQs about Church of Bones Rome

Can I buy Capuchin Crypt tickets online?
Yes, tickets for the Capuchin Crypt are available online through ticketing platforms and official websites.
Are there skip-the-line Capuchin Crypt tickets?
Several tour providers offer skip-the-line tickets, allowing visitors to bypass the regular queues.
How much time do I need to visit the entire Capuchin Crypt?
Typically, visitors spend 30 minutes to an hour exploring the Capuchin Crypt.
Is Capuchin Crypt wheelchair accessible?
The Capuchin Crypt is historically significant, and some areas aren't fully wheelchair accessible.
Are there long lines for the Capuchin Crypt?
During peak tourist seasons, the Capuchin Crypt can experience long wait times, making pre-booking advisable.
Can you take photos in the Capuchin Crypt?
The general public is not permitted to take photos inside the Capuchin Crypt. The rule is meant to preserve the site's sanctity and ambiance.
Is there free parking near the Capuchin Crypt?
Parking in Rome can be challenging. While street parking is available occasionally, it's not guaranteed to be free. Parking facilities are likely your best bet.
When was the Capuchin Crypt built?
The Capuchin Crypt was built in the 1630s, in the 17th century, by the Order of the Capuchin Friars.
The Capuchin Crypt is a unique attraction with a macabre history. While it's not for everyone, many visitors to Rome find it a worthwhile destination for their "must-see" list.
If you're interested in visiting the Capuchin Crypt, the best way is by booking a tour. A tour provides a wealth of fascinating information and ensures you make the most of your visit.
Do yourself a favor and check out the Church of Bones in Rome. It's an experience unlike any other!