How to skip the line at the Villa Medicis ?
---
Villa Medici is a beautiful Italian villa and complex in Rome, Italy. It's a stunning set of buildings and gardens and could easily be a full day out.
There are gardens, fountains, and lots of places to eat nearby. It's within walking distance to the Spanish steps, and there are various guides and tours available for the complex.
Here's everything you need to know about planning your visit and how you can buy Villa Medici tickets.
The history behind Villa Medici Roma
There are many reasons to see the Villa Medici in Rome, but let's start with the history of it. If you love learning about the past and ancient cultures, you'll love this place.
Originally, the palace and gardens were all part of the gardens of Lucullus. But years later it passed into the ownership of Messalina, a member of the Imperial family. She was then murdered a few years afterwards in the villa.
Part of the old Roman wall that Aurelius built can still be seen near the palace and complex. The Aurelius Walls were built in 271 AD to strengthen the city and keep the Barbarians out.
Belisarius, a general of the Byzantine Empire, kept a camp of military units there at one point. He only left because he felt the villa too suburban for proper military strategy.
So the villa has played a key role in a lot of Rome's historic events. Many of those that have owned and visited the Villa Medici have helped form the Rome we know and love today.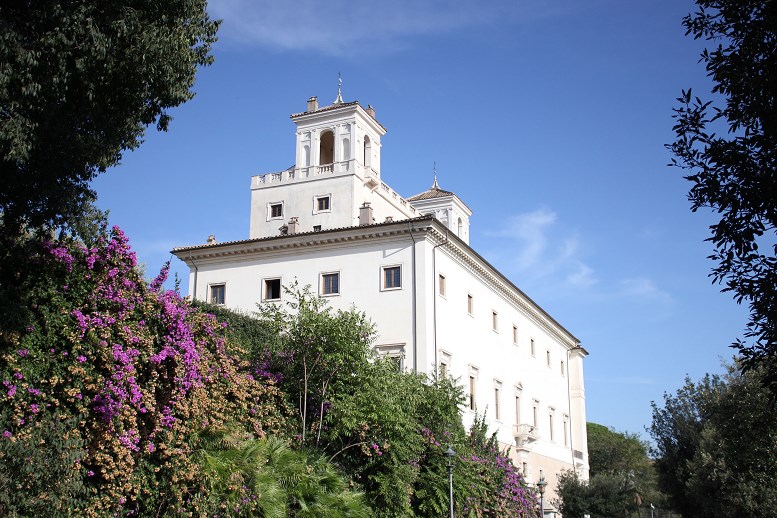 Restoration of the Villa Medici Roma
Whilst the original villa dates back almost 2000 years, it's been restored several times since then. In the late 16th century, Cardinal Marcello Crescenzi renovated the original building. He wanted to make it one of the most impressive and prestigious buildings in Rome.
The French Ministry restoration
Since then, the French Ministry of Culture and Communication has done a lot to restore massive areas of the villa.
Before restorations were completed, the structural integrity of the building was actually compared to sand! So had it not been for the various work that's been done on it over the years, the Villa Medici would likely have crumbled away.
The French Ministry began restoring it with a new technique using steel tension bars. Eventually they made the structure strong enough to let large numbers visitors inside regularly.
There's also a lovely art collection at Villa Medici, left by the late Ferdinando de Medici. About 400+ pieces are on display in the palace, including tapestries, paintings, sculptures, and more.
The gardens of Villa Medici Roma
The gardens of this amazing complex are stunning. They began as simply a bit of land with some grass growing, and were then developed over the years. The development included planting trees and flowers, and terracing large parts of the garden.
So now the gardens make for a beautiful stroll. You can enjoy the beautiful garden features whilst soaking up the Italian sunshine.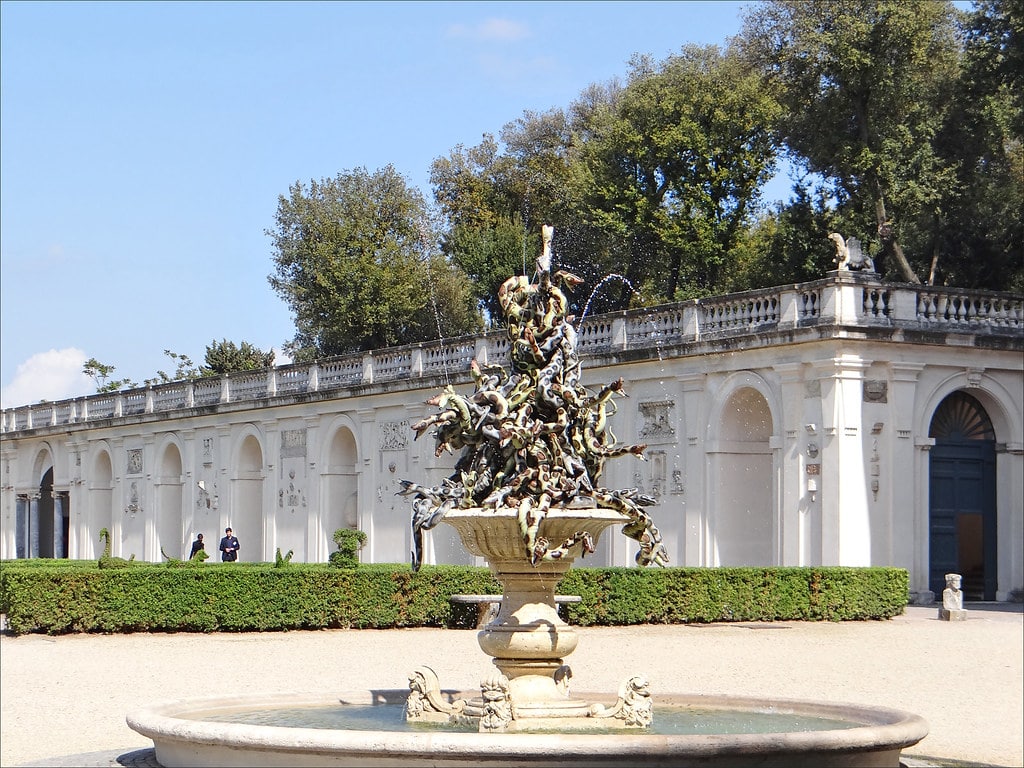 Where to get Villa Medici tickets ?

Whilst the Villa Medici Roma isn't as popular as attractions like the Colosseum, there can sometimes be a ticket queue. And it's always better to be able to skip the queue.
Villa Medici skip the line tickets are available but you'll need to book them in advance. You'll need to book Villa Medici skip the line tickets, or a guided tour of the villa.
You can book both Villa Medici tickets and tours online. Your ticket will include a guided tour of the villa. However, you can also book separate guided tours that combine a couple of different Rome attractions. Or if you want a personalized experience, there are private tours of the villa available.
Villa Medici tickets prices
Standard tickets cost 12 euros, and reduced tickets cost 6 euros. But booking a combination tour, or a private tour of the villa will be more costly. Private tours of the Villa and other Roman attractions can cost anywhere from 33 to 150 euros per person.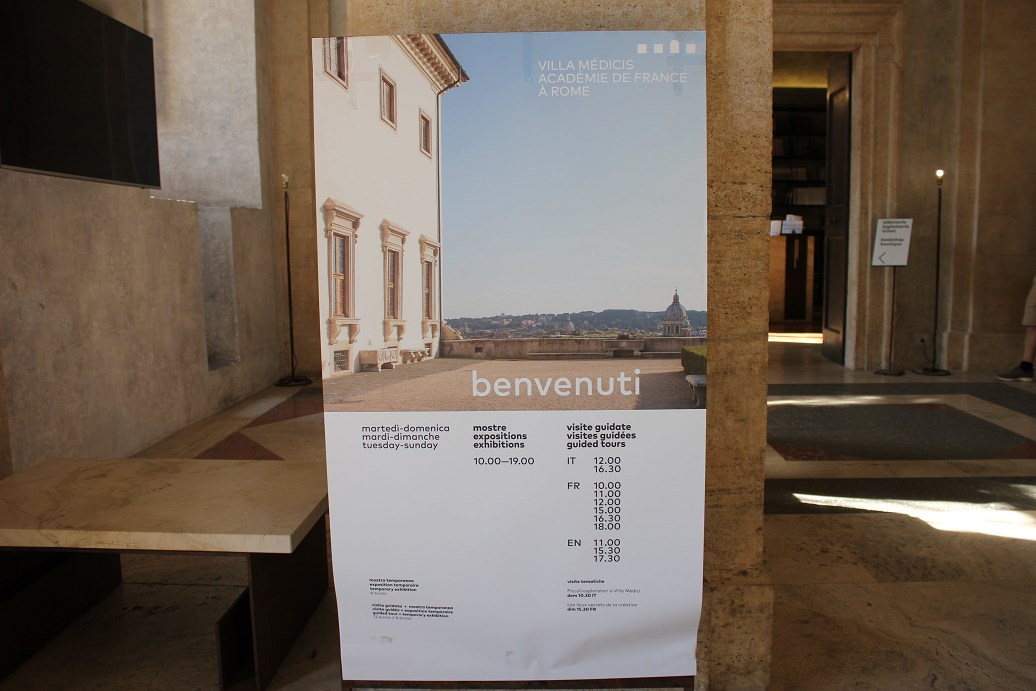 Villa Medici events and exhibitions
There are various cultural events on from time to time, as well as seasonal art exhibits. So when booking your tickets check to see if there are any special events that coincide with your visit. To see exactly what's on when you're planning to go you should check their main website here.
Every now and then, there are also interesting events like an open air cinema or open days. Again for more information on what's on when you want to go, check their website.
More information about Villa Medici Roma
Villa Medici Roma is one easy place to find. The official address for the villa complex is Viale della Trinità dei Monti, 1, 00187 Roma RM. It's located right next to the Piazza di Spagna.
If you're coming by road, you can get the bus on line 117 from Trinità dei Monti station. If you're driving yourself, you can enter the address into your phone or navigation system, but be aware that parking can be tricky.
A good place to park is Ludovisi (Parking Ludovisi, T. [+39] 06 4740633; hours: daily 5h30 to 01h30).
If you're walking, or using public transport, you can get to the Villa using the underground system. You can take 'line A' and get off at station Spagna. Then go up the steps of Trinità dei Monti (there is a lift for disabled people, but there are limits on the lift).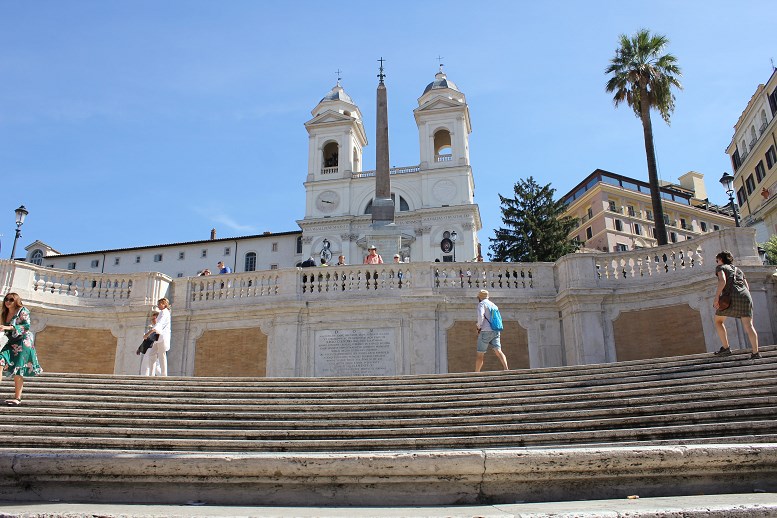 When is the best time to visit Villa Medici?
Villa Medici Roma is open from Tuesdays through until Sundays, but it's much quieter on week days. You can visit any time between 10am and 6pm, or if there's an exhibition on, the Villa is open until 7pm.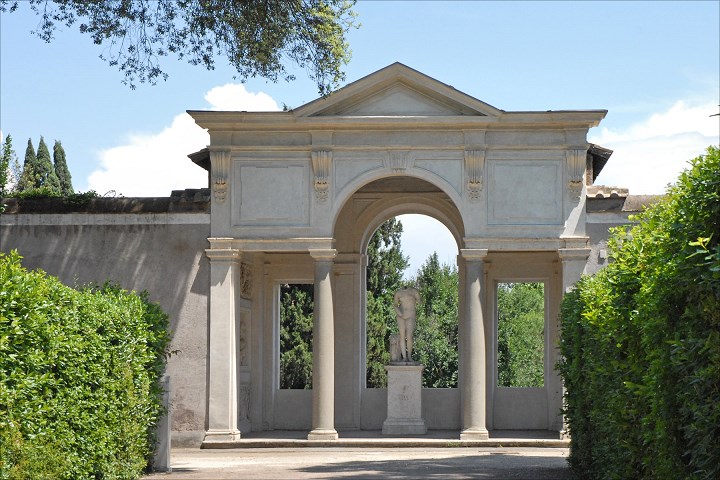 Conclusion about the Villa Medici tickets
Villa Medici is a beautiful place to visit if you're staying nearby. It's a relaxing day trip that's packed with history.
There are different types of Villa Medici tickets, or you can book a guided tour. We recommend getting Villa Medici skip the line tickets so you don't have to wait around.
On busy days, especially in the Summer, waiting in line is the last thing you want to do. So if you're in a hurry, skip the line tickets are the way to go.
Get skip the line tickets here and enjoy your day!